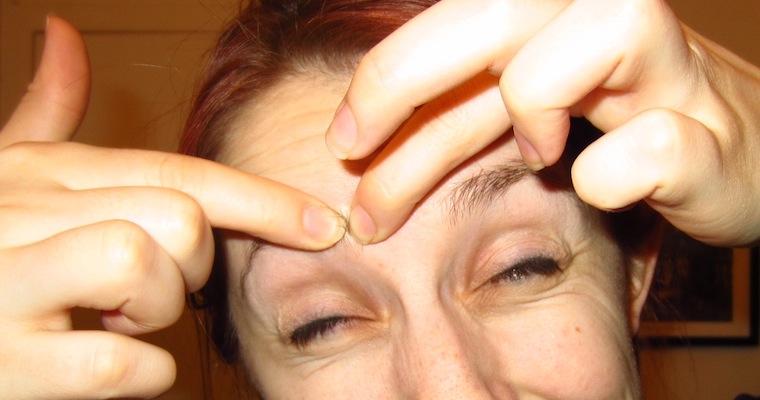 OK I apologise in advance: this is totally gross. This is one of the grossest things we've ever posted, in fact this is one of the grossest things we've ever seen, but at the same time as being completely disgusting, it's also one of the most satisfying things we've ever witnessed.
☛ Watch Next: Spider vs Wasp: Battle To The Death, Gladiator Style
It's like when you've got a big spot on your face that's just begging to be squeezed. You know, the ones that are about to burst on their own accord because they're so full of puss, the ones that are red raw and will take only the tiniest bit of persuasion to rip open and squirt all your mirror. Those ones are the best. Everyone loves popping spots like that. Well this video is that spot to the power of 100. It's a fricking mega spot. In fact, I don't even think it's a spot. No hang on, it's definitely not a spot. WTF is it? I don't know. I don't care. Maybe this guy should be concerned about what his mate's just pulled out of his skull? Forget this guy, he's probably dead after this dude pulled out half his brain, but this video is still mega satisfying to watch. Is it just really weird that I enjoyed watching this video?
WARNING: THIS IS A DISGUSTING VIDEO OF SOME GUY PULLING OUT LOADS OF GUNK ETC. FROM HIS HEAD. DO NOT WATCH IF YOU ARE SQUIRMISH.
Check it:
☛ Check This Out Next: The US Navy Made An Anti Bath Salts Video And It Is Completely Insane
☛ Don't Forget To Read: The Weirdest Creatures In The Ocean #2