There's currently a ten hour debate going on in the Houses Of Parliament about whether or not we should bomb Syria. By the time it's finished it will have been going on for about ten hours, so it's not that surprising that some of those MPs in attendance's minds may have wandered.
And they may have wandered so much to forget that they're being live streamed all over the world in the case of Labour MP for Selly Oak, Birmingham Steve McCabe. That's because it quite clearly looked like he was absent mindedly hand swearing at Dame Margaret Beckett whilst she was making her impassioned speech.
Check out the evidence above and below:
Images VIA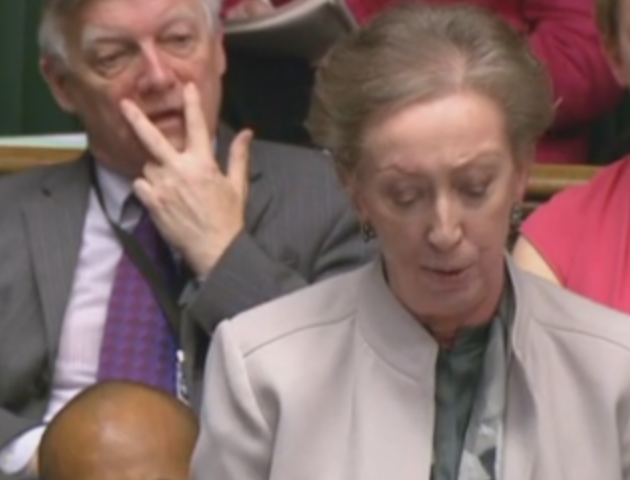 I mean yeah, I know the screen grabs are at the perfect points to make it look like he's swearing at her but I don't think there's any way that you would be making those hand movements with your hands unless that's what you were doing? Is there?
Louis Dore hit up McCabe on Twitter to see just what he was playing at and got this response:
Hmmm. Yeah, sounds legit dude.
In any case, let's hope when the debate is over we're remembering how stupid THIS was rather than the decision to actually go and bomb Syria, because we all know that isn't really going to accomplish anything in the long run.
For more politicians swearing, check out this guy calling someone a fuckwit on a live BBC show.