4 years ago, a 22-year-old woman was found "in a distressed and confused state" outside Supperclub in Notting Hill, London. She remembers sitting at the bar and having a drink, then having another drink at her table. After that – nothing. Her friends found her passed out in the toilets and when they took her outside the club she became distressed to the point that someone called police and an ambulance.
Featured Image VIA
Here's how the woman explains it:
My drink had been spiked and the police should have helped me. Instead I remember being put in a cell with strange men putting their hands on me and taking my clothes off. I believed I was being raped and remember screaming in fear.
An investigation revealed she was indeed held down in a cell by four male officers and one female officer. Her clothing was forcibly removed, her bra was cut off, and she was then left naked in her cell for half an hour with a CCTV camera broadcasting images to the custody desk.
Prior to this, an officer was also heard saying to the sergeant: "Are we stripping this one?" The sergeant replied: "Yeah."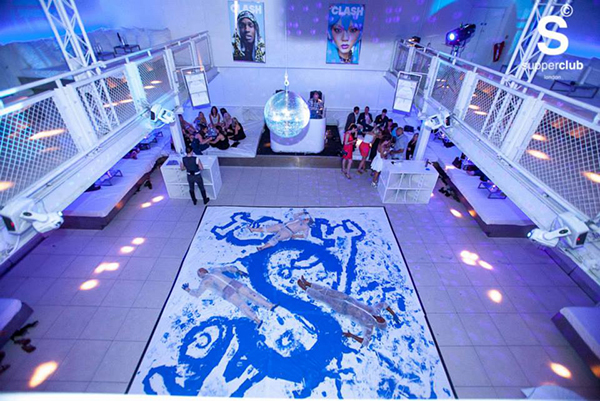 Image VIA
The woman believes she was treated this way because she's black. She says when she came round in hospital (initially not recollecting anything) and began speaking to the police officer by her bedside, the officer remarked that she was very well spoken and asked where she was from. When the girl replied "Hampstead" (upmarket part of London), the officer radioed a colleague and said "I think we've made a mistake…"
Four years after her ordeal, and after several unsatisfactory responses from the Met police, the woman has finally got some sense of justice after taking her case through the Independent Police Complains Commission. The IPCC discovered that the sergeant hadn't even made a record of the strip-search and hadn't ensured it was carried out in accordance with the Police and Criminal Evidence Act. The woman's lawyers were then able to nail the Met police with an assault charge, breach of human rights and misfeasance in public office.
The Met finally settled with the woman by paying her £37,000 in damages, though they have not issued an apology.
Now if only we can get them to stop tasering so many children.