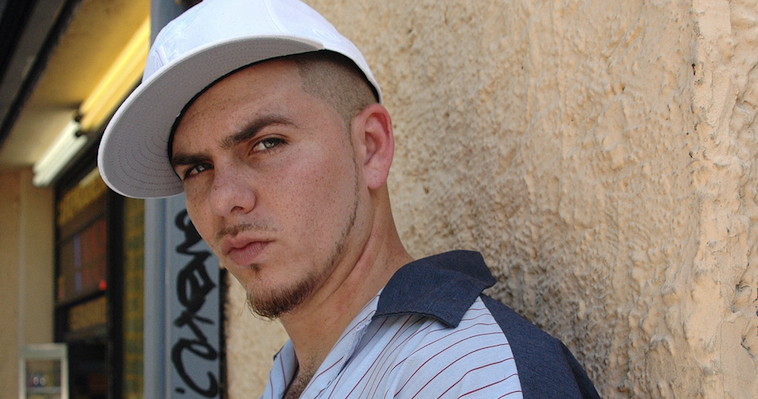 I don't really know much about Pitbull except that he has that song with Jennifer Lopez (how the hell is she still around?) and looks like he would be a complete twat. I've probably heard a bunch of his sust had toongs though, I just wouldn't know they were him unless someone told me. You know, they're just always playing in the clubs and on the radio and when you're walking around ASDA or whatever. So yeah, I don't really care about Pitbull, but you have got to agree he does look like he would be a massive twat. So when I heard he might be getting exiled to Alaska I just had to write something about it in an effort to try and make it happen.
Basically, Walmart in America are running a competition whereby the Walmart store that has the most Facebook 'likes' will get a visit from the man himself Pitbull. Wow, I mean, I would definitely 'like' my local Walmart store on Facebook if it meant that Pitbull would come over and I dunno – stand in the store for the bit? What the hell does he do when he visits Walmart? It's not like he's going to play a set there or anything right?! Oh yeah and the whole thing is made even stupider by the fact that the competition is designed to promote Energy Sheets. What are Energy Sheets you say? Well, they're 'the world leader in dissolvable functional strips.' Ok. Another question: Why does the world leader in such a profitable sector even need to endorse a huge celebrity like Pitbull to promote their brand?
Anyway, setting aside the fact that I don't understand what Energy Sheets are or why anybody would want to win the prize (even if it was a musician I actually liked why would I want them to visit my local Walmart?! I would just get tickets to the show like everyone else with a brain), some dude actually had a pretty good idea and started a campaign to send Pitbull to the lamest Walmart store in all of America. It's situated in a town in Alaska called Kodiak. Nope, I haven't heard of it either. It sounds pretty remote.
But imagine that huh? It would be so lolz to see Pitbull have to go to Alaska and stand in some snow talking to the sparse amount of people that have showed up because they don't have MTV in Kodiak so nobody knows who Pitbull is. Maybe he'll try and use some Energy Sheets but his hands will be so cold they'll fall off or something. I don't know. The possibilities are endless. It's like what would be happening if he went to any Walmart in the USA, except it would be colder and there would be less people.
This is the internet though, so of course the campaign went viral thanks to the hashtag #exilepitbull and now the Walmart in Kodiak has 66,000 likes (which incidentally is more than 4X the population of Kodiak) and is completely dominating the competition. Considering the whole thing went viral you would expect them to have more likes though wouldn't you huh? Kinda lame. In comparison the Walmart in Pitbull's hometown has 45 likes. Real successful competiton guys. See those Energy Sheets fly off the shelves.
Pitbull has been his standard cool guy self about the competition saying 'Wherever the fans want to have a party, I will be there.' What a hero, right? Or not, I mean whatever happens he still has to go to a Walmart somewhere and stand around for a bit looking like an idiot, he probably doesn't really give a fvck where it is. He's a touring musician, he goes places he doesn't want to for a living. All he cares about is that fat cheque and the lifetime supply of Energy Sheets he's no doubt receiving.
The competition ends on July 15th, so if you want to make sure that Pitbull ends up in Alaska, go HERE to like the Kodiak Walmart. It looks like a dead cert though so you might not even need to bother. Hopefully they'll livestream his appearance or something and we can get a live demonstration of Pitbull using Energy Sheets up there.