A British Airways pilot has been suspended after six selfies have emerged allegedly showing him having a wank while 38,000 feet in the air.
Images VIA
The images show Colin Glover performing the sex act on himself while wearing stockings with his feet positioned on the controls. In another picture, he was seen naked in the plane toilets while another showed a porn magazine propped up in the cockpit.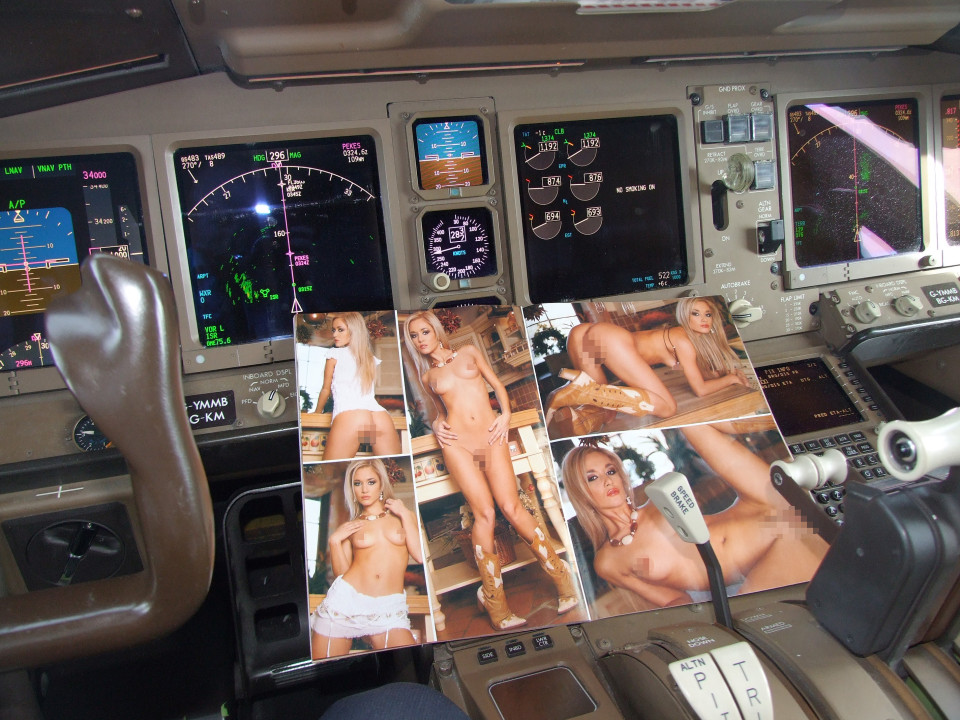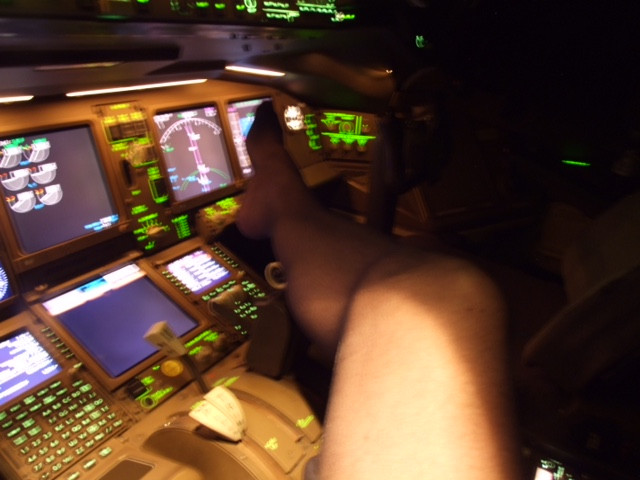 The 51-year-old has been suspended despite arguing that it wasn't him in the pictures. Even though you can quite clearly see his face in the toilet selfie. Chris Yates, airline expert, said:
This is very dangerous if the plane is in mid-flight.

If you are flying, you can fly into serious turbulence.
Meanwhile a BA spokesman added:
We are taking these allegations extremely seriously and are investigating.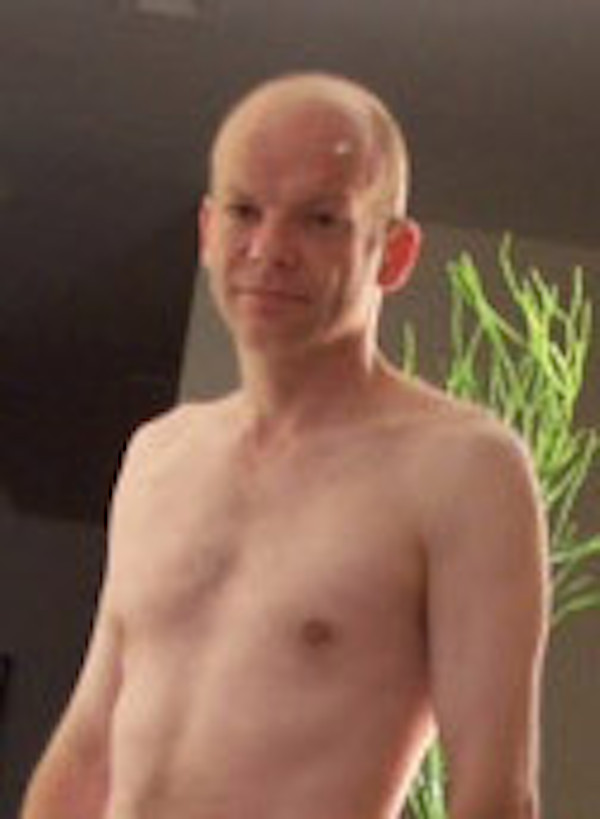 What was this Glover guy playing at? The wank and porn bit I can understand – I mean, once the plane is in the air pilots have hours to kill and even spend a significant chunk of the flight asleep. So if you need a cheeky wank, so be it. But taking pictures of yourself wearing stockings and standing there butt naked in the grimy toilets? That's not so normal. It's probably going to be quite a while before he's left in charge of an airplane again.
To find out more about what goes on behind the scenes of an airline, click HERE.