We haven't really been talking too much about the Derek Chauvin/George Floyd trial over in the US because nothing really that interesting is going to happen in it until it's time to deliver a verdict, but this update is remarkably stupid and weird so I just had to include it.
Images VIA 
Last week, a guy named Barry Brodd decided to testify in defence of Chauvin's actions during the trial, saying that he thought that he was justified in kneeling on Floyd's neck for nine minutes, didn't use deadly force and was acting with objective reasonableness. Brodd is a self defence expert, so apparently he knew what he was talking about.
Anyway, in a move that was ill advisable even if he had still lived at the address, a bunch of protesters dressed in black decided to target his former house in Santa Rosa, California over the weekend, tossing a pig's head onto the porch and throwing pig's blood over the entire house. The police later released a statement explaining that Brodd hadn't lived at the address for many years: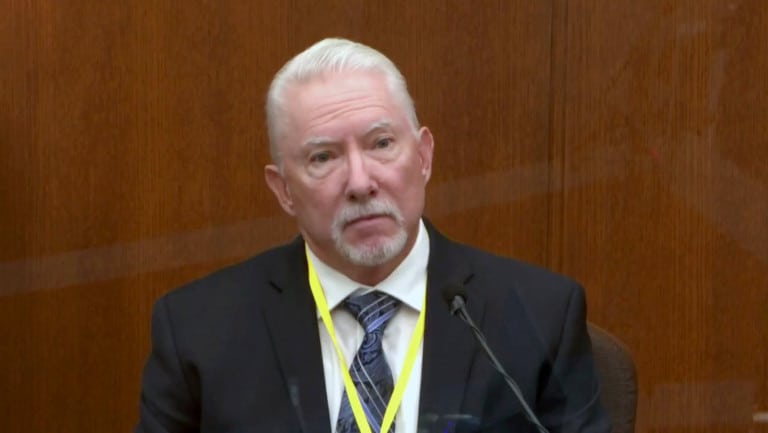 Mr Brodd has not lived at the residence for a number of years and is no longer a resident of California.

Because Mr. Brodd no longer lives in the city of Santa Rosa, it appears the victim was falsely targeted.
I shouldn't really laugh as I imagine that was absolutely terrifying for the people that actually lived at the address now – like something out of 'The Purge' or similar – but it is kinda funny how these idiots somehow found an address for this guy and just assumed it was correct, even though the trial was taking place in Minneapolis and California is hundreds of miles away from there. Morons. Hope the residents of the house aren't too shook up about it though and it doesn't do anything to affect the outcome of the case. That really would be a disaster.
For more of the same, check out the full police bodycam from George Floyd's arrest. Pretty telling stuff.