Chances are that if your parents decided to name you Pickles then you're going to have a few screws loose, and the guy in this article is definitely living up to that stereotype.
Featured Image VIA 
Pickles walked into the McDonald's in Austin, Texas at around 10:30am last Wednesday and pulled down his pants, exposing himself to everyone in the restaurant. The staff asked him to leave but he refused to comply and they were forced to call the police.
By the time the police showed up, Pickles was already outside but was still naked, so the cops decided to arrest him for public indecency. Unfortunately, he didn't like the idea of this too much and responded by elbowing a police officer in the face, causing a cut on his lip and one of his teeth to fall out. Powerful.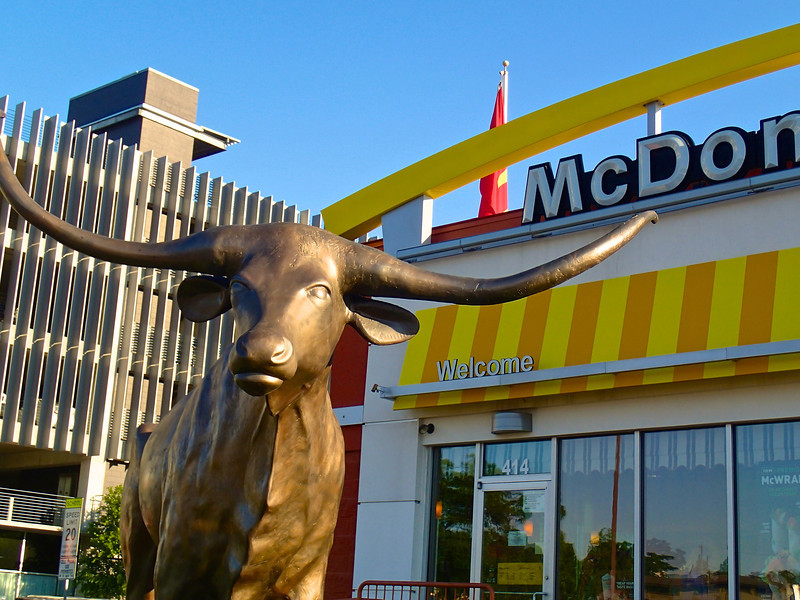 They eventually managed to get Pickles under control after he slipped in some mud whilst he was trying to make his getaway and they caught him up. He was booked into Travis County Jail with his bail set at $27,000. He'll face one charge of assaulting a public servant.
What a crazy time this dude seems to be having. It would probably help if he wasn't spun out on meth and then he wouldn't get into crazy situations like this, but I suppose with a name like Pickles he was just born that way.
For more pickles, check out this guy who tragically died due to his love of pickled eggs. Sad.