Fausto Podavini is a freelance Italian photographer who has spent many years travelling to countries where suffering is rife, and/or capturing gentle moments shared between people on the underbelly of society. Podavini avoids the kind of shock photography that us Chirpsers know and love, but the blackness he captures is so totally real that it still has that pure dark vibe.
Podavini has worked with a number of non-profit organizations based in various countries including Italy, Peru, Kenya and Ethiopia, and by the looks of things he has plenty of juice left in his travelling tanks. From refugee crises to war zones, from caravans to kitchens. From top to bottom he captures it all.
The images below span the years of his career and cover a variety of topics. Exploring deepest Africa, hanging with young Jihadis and chilling in juvenile prisons. The scope of his projects are amazing.
So if you fancy taking a walk on the wild side have a look at these little beauties in all their classic beauty:
(Skip through images below using the left and right arrows.)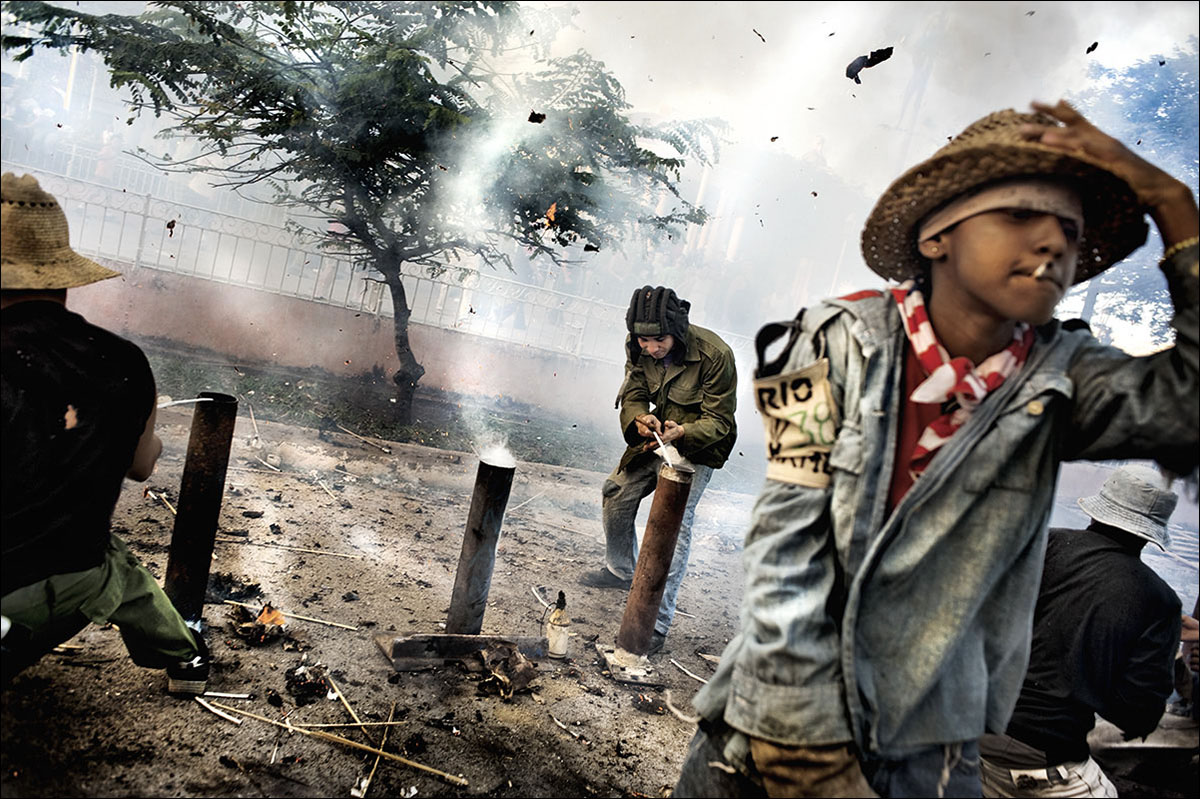 Image VIA