A 20-year-old millionaire heiress has been hitting the headlines this week after she allegedly sped through a red light and rammed into a crowd, killing five people.
Featured Image VIA
Russian Alyona Zaitseva plowed her Black Lexus 4×4 into pedestrians in the Ukrainian city of Kharvic on Wednesday evening before flipping onto its side and leaving at least five people dead.
Apparently Zaitseva had been driving at more than 60 mph in a 35 mph maximum limit area. Among those who died include mother and daughter Alla Sokol, 46, and Anastasiya Sokol, 19, and a heavily pregnant woman is currently in an induced coma fighting for her life in hospital. The other victims have been named as Elena Usmanova, 25, Nina Kobiseva, 28, and Alexander Evteev, 27.
In the aftermath of this horrific incident, a photo of Zaitseva has sparked outrage, as it appears to show her "smirking" during discussions with the local authorities outside the courtroom.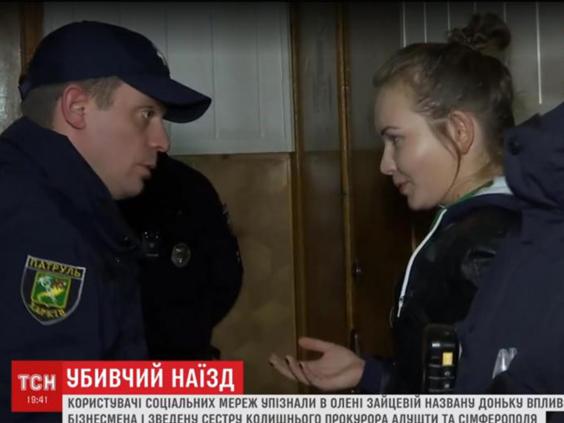 This has been further fuelled with the announcement that the Russian oligarch's daughter had eight motoring fines, four of which were for speeding. Due to the fury that she has caused from angry witnesses, Zaitseva has to have continual police protection.
There are fears that she will escape a hefty jail sentence because of her father, Vasily Zaitsev's wealth and power in Ukraine. He has not made the situation any better, after he failed to mention the victims in his comment on the crash this week:
It is a tragedy for our family. My child has not eaten for 24 hours. They did not let us see her, she was locked in jail immediately.

She was hit, do you understand? Her car was completely destroyed. The car was moving after the hit. How was that Touareg driving – it is not clear why it hit her this way?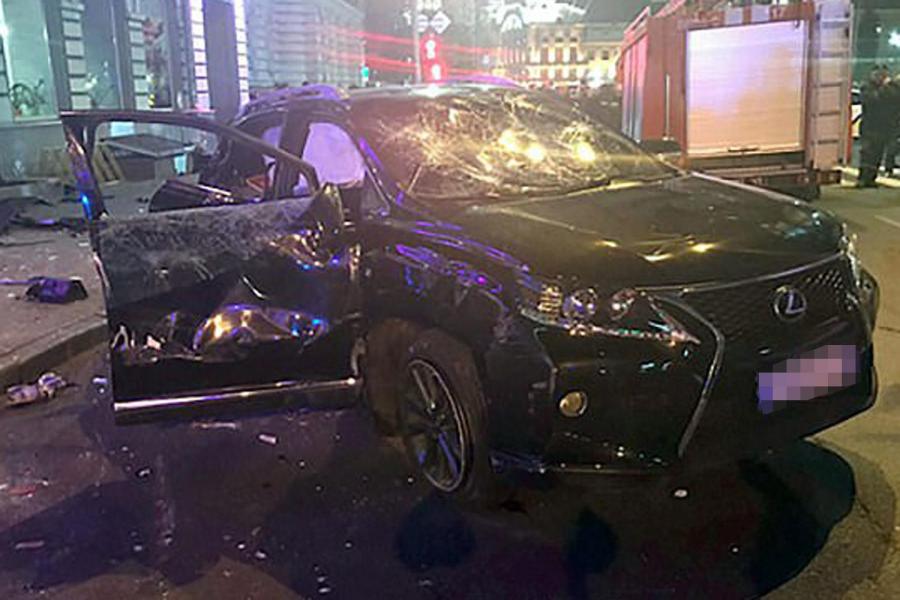 Unreal – that entire rant was focused only on his daughter and how she's been affected by the whole thing. What about the five people who died and their families? What about the speeding tickets and the fact that she ran a red light? These are the questions that people are asking and they want answers. I guess now it's down to the court to decide her fate – but I think it's quite evident that she needs a serious wake up call.
For more dangerous driving, check out these guys who were caught doing laughing gas whilst blitzing down the M25.