I'm not really sure how I would react if I caught someone shooting a porn movie in my place of business, but I"m fairly sure I would tell them to clean up and get out rather than just let them go at it and film it on my camera phone.
Images VIA
This is the bizarre action that Kulwant Dhillon took when he discovered rapper and aspiring amateur porn star Frederick Allen going at it in the snack aisle of his petrol station in Milwaukee in July 2018. He just stood there and let them go at it whilst ogling it on the security camera and sending another employee to go and record it on his mobile phone.
Whilst this is slightly questionable behaviour, I doubt that Kulwant thought that he might face the closure of his petrol station from his inaction, but this is exactly what is happening as the case has now been taken to court over there. Here's what Alderman Khalif Rainey said about it:
Under my watch, I won't allow it.

Keep in mind, it was right next to the chips, and across from the sunflower seeds.

It was the owner. He was there. He was watching. He indulged.

He didn't pick up the phone. He didn't call the police department.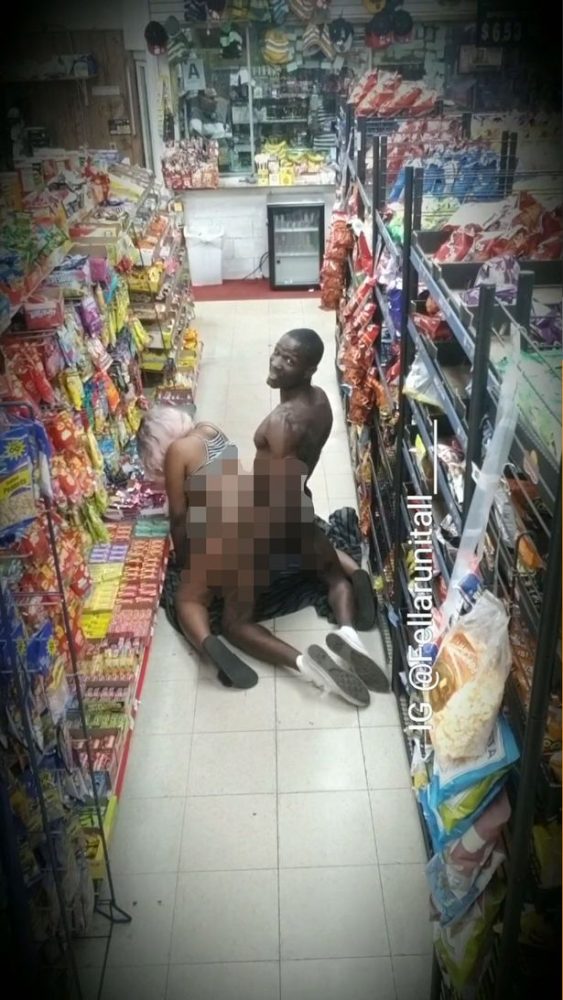 Lol not sure why the chips and the sesame seeds are so important in this story but apparently that's a key plot point?
Anyway, the committee voted not to renew the station's licence, but it was appealed that means it can stay open for now. There will be a second hearing on April 2nd.
Frederick Allen on the other hand instead is loving his newfound fame as a result of the incident, saying the following:
I got way worse videos than that.

I got threesomes at the police station on top of a cop car. I got some wild stuff.

It's like a business. I get paid every month, like 10 thousand dollars.
Lol what a baller.
For more porn stars, check out these porn stars explaining their grossest on set experiences. Probably don't involve crisps or sesame sees.