It's safe to say that the vast majority of the population hasn't been too happy with Richard Branson recently, as he's demanded a £500 million bailout from the UK government to try and save Virgin Atlantic in the wake of the Coronavirus pandemic, despite the fact that he's worth 4.2 billion himself, owns his own private island and hasn't paid income tax to the UK for the last 14 years as all his businesses are based in tax havens.
Featured Image VIA
This has led one unnamed 26 year old activist to launch a petition against the businessman, seeking to take his knighthood away. Here's what the person had to say to Metro.co.uk about their campaign:
What he's doing is wrong. You can't beg for the UK to pour money to bailout a half-American company when you're sitting on an island wherever you are not paying tax.

You're not going to get him stripped of his knighthood but this is how people are feeling, it's just the level of resentment.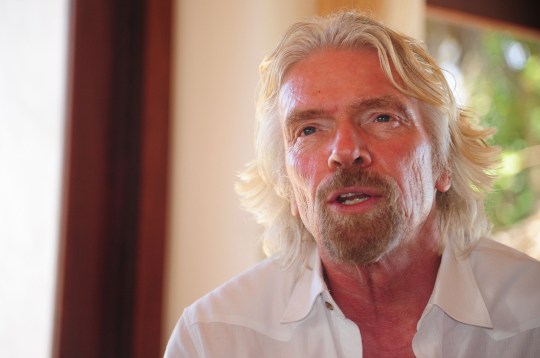 I mean you can't really argue with that logic can you, especially when the guy has so much money sitting around just doing nothing. £500 million is a lot of money, but when it's not even an 1/8th of your fortune you can probably just front it up, you know what I mean? Not like you're gonna be left with nothing and if you're confident the business can be saved, it shouldn't be that much of a risk either. Just saying.
If you're resentful of Branson and want to sign the campaign, then click here. Not really sure what good it's going to do though when even the guy who created it has essentially admitted that it's useless. Kinda counterproductive stance there.
For more of the same, check out when Richard Branson had to dress up as an air stewardess. Completely rank.