It's kind of depressing to wake up on a Friday morning and write a story about a conman charging pensioners £160 for fake COVID-19 vaccinations, but this is unfortunately the world we live in and exactly what's happened over the Christmas period.
Images VIA 
The conman was operating in Surbiton, south west London when he targeted a 92 year old woman and charged her £160 for the service, jabbing her in the arm with a dart like implement after telling her that the money would be refunded by the NHS in a few days. Detective Inspector Kevin Ives said the following about the incident: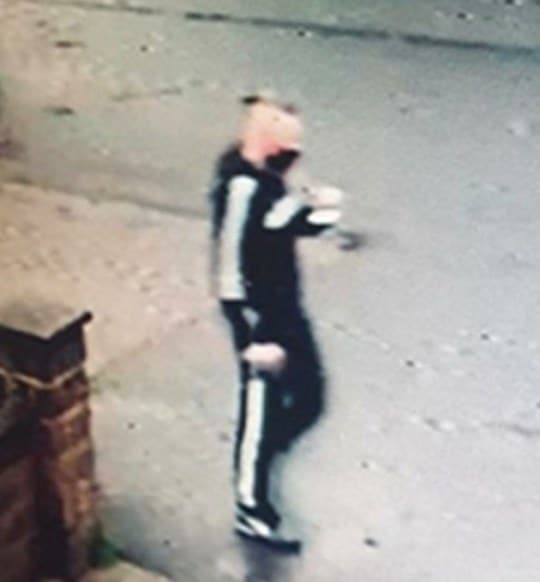 This is a disgusting and totally unacceptable assault on a member of the public which won't be tolerated.

We are appealing to anyone who may have information that could assist us in identifying this man to get in touch.

It is crucial we catch him as soon as possible as not only is he defrauding individuals of money, he may endanger people's lives.
Yeah, I agree that this is totally unacceptable and can't actually believe that people are out there trying to scam the elderly during the pandemic and even more worryingly seemingly injecting them with some weird substance as well. This dude needs to be stopped ASAP.
He's been described as a white man in his early thirties, who is around 5ft 9 inches tall, of medium build, with light brown hair that is combed back and speaks with a London accent. In the security footage – which was taken on January 4th when he visited the woman's address and asked for another £100 – he's wearing a navy blue tracksuit with white stripes down the side. If you've got any information about him call 101, quoting reference 3042 and the date Jan 7 2021.
For more of the same, check out Jake Paul claiming that COVID is a hoax and he won't be getting a jab. So many idiots out there.