Oh Paris Hilton, she always seems to be in the news about something ridiculous, whether it be starring in fairly awesome sex tapes or releasing terrible music like her most recent effort 'drunk text' where she just talks about going out to a club and drunk texting some people over a really slow bad disco beat. Well it seems like Paris has left behind her 'successes' in reality television and music to try her hand at another attempt to remain relevant in today's celebrity culture as she's now trying to be a DJ.
Apparently she's collaborating with Snoop Dogg and LMFAO on a record that is currently 'in production' and we can only hope it stays that way, if drunk text or the videos of her 'DJ'ing' below are anything to go by.  As you may have guessed, the fact that she hasn't actually released any tracks hasn't stopped her from booking shows and an alleged world tour, which began on on Saturday in Sao Paulo in Brazil at the imaginatively titled Pop Music Festival. Sounds like a pretty cool festival right? I don't know who else played but if you're booking Paris Hilton to perform a one hour DJ set then you probably need to examine your definition of 'Pop Music' again.
Two videos of her set have so far emerged and although she's wearing some really nice diamond encrusted headphones and dancing around a bit looking kind of sexy (re: slutty – I don't think any guy at least can look at Paris Hilton without thinking of that video where she's working that dude's shaft and then gets a mouthful of spunk) but not really and  she's waving around a Brazil flag and getting on a mic and saying stuff like 'I love you Brazil' in the most unenthused manner possible. There's also feedback whenever she talks. All the hallmarks of a rivetting performance then.
If you're interested in what she's playing it's kinda like some mashups that are kind of like a shit version of Girl Talk or 2 Many DJ's or something. I mean, in the first video she even samples that fvcking Gotye song. Hasn't everyone had enough of that song already? I mean come on, a Belgian guy living in Australia, how dumb is that?
Paris Hilton is messing around with the knobs a bit but I don't think anyone in the crowd or watching the video actually believes that she's mixing, although there are a couple of bits that sound really funny like she's screwed it up completely so maybe she was. I'm not really convinced in her potential DJ'ing talent though.
This is confirmed in the second video which is even better (if that's the word) than the first as she introduces it as 'Last Night' which apparently is her new song with Afrojack. She's actually singing this one live, but it kinds of fucks up when she starts playing 'Hopeless Place' by Rihanna and Calvin Harris over the top of the Afrojack backing track as well which just ends up sounding like the worst mashup in the history of mashups ever. Whoops. I guess when Paris Hilton is involved you can't really expect anything less than an incredible screw up though huh? It gets sorted out when some nerdy looking super DJ runs on stages and presses a button though, which is fortunate. She drops it again later in the song which I think she means to do, but again I'm unsure because it doesn't really sound right to begin with but then it goes on for ages. I guess that nerdy looking guy was tired of sorting her shit out or something.There are also some smoke machines and fireworks in this one which is pretty big time.
So yeah, enjoy the videos below, if you can. Oh yeah, and one other thing I really like about these videos is that it looks like literally nobody is there in the crowd, especially in the first video. Paris, you should prob stuck to sucking cock and leave the DJing alone.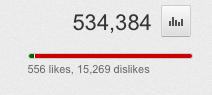 http://www.youtube.com/watch?v=Kv-EnsyI5ns
http://www.youtube.com/watch?v=hJ2BZf0Y-6w