Papa John's founder John Schnatter resigned from the company last year following a series of incidents including using the N word in a conference call and criticising the NFL for not stopping national anthem kneeling, which he bizarrely blamed for a decline in pizza sales.
Featured Image VIA
Well it looks like the pizza mogul is still seriously cheesed off about the whole thing – in fact judging from this interview with WDRB News it seems like he's losing the plot a little bit. 
Schnatter reveals in the interview that he's eaten 40 pizzas in the last 30 days and they do not taste as good as when he was in charge. The video is also cut up to include some other slightly terrifying quotes from the interview:
Yikes. Sounds like he's really going through it huh? Got kicked out of Papa John's for saying the N word, eating 40 pizzas in 30 days, trying to throw the new Papa John's CEO in jail, and talking about the 'day of reckoning' whatever that means. Should we be worried?
I mean he looks like one of those people in a zombie movie that has been infected and is trying to keep it secret from the rest of the group: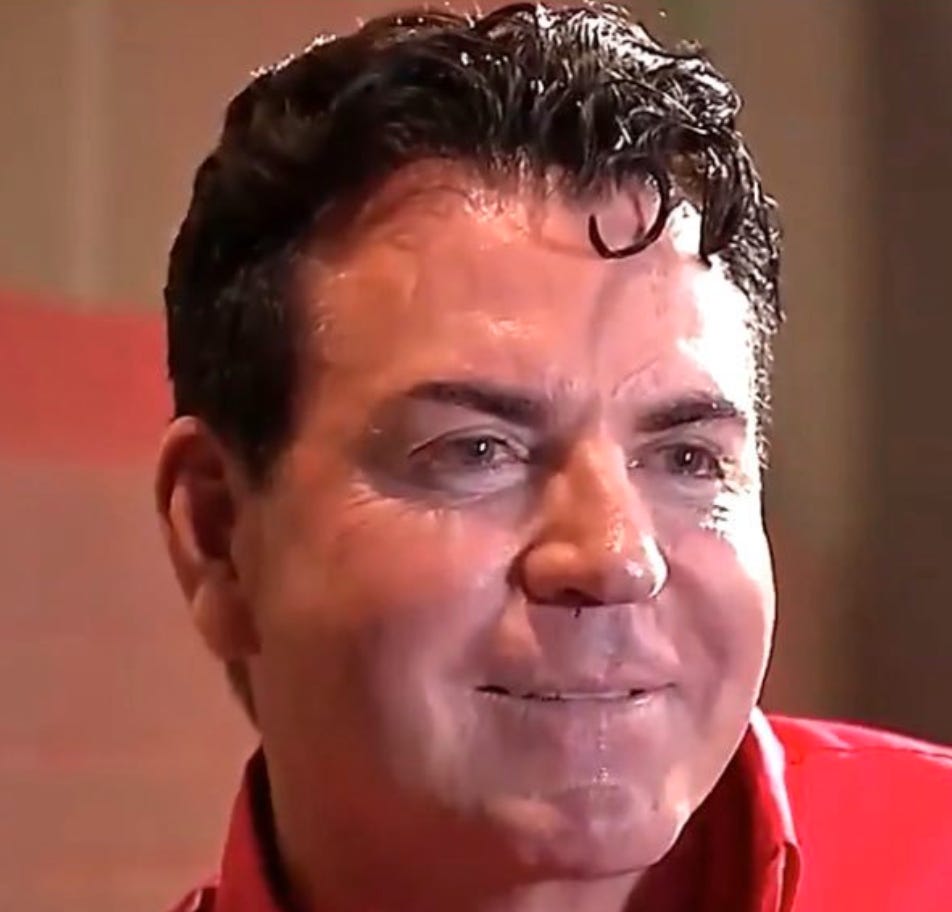 To be fair, he's worth $800m so the fact he doesn't just let this whole thing go and enjoy his life/money just goes to show how dedicated to the pizza game this guy is. It's all he knows and cares about which I guess explains why he's eating 40 Papa John's pizzas in 30 days even though he doesn't even work there anymore. Poor guy literally doesn't know what else to do with himself.
Anyway, let's hope this 'day of reckoning' doesn't involve him shooting up a Papa John's restaurant or something. Although that'll probably happen when he gets wind of their Marmite stuffed crust.