15-time Playboy cover model Pamela Anderson urged people to give up porn in a provocative piece for the Wall Street Journal this week.
Featured Image VIA
She argues:
Pornography has a corrosive effect on a man's soul and on his ability to function as husband, and, by extension, as father.

This is a public hazard of unprecedented seriousness given how freely available, anonymously accessible and easily disseminated pornography is nowadays.
She goes on to say that porn is for "losers":
Simply put, we must educate ourselves and our children to understand that porn is for losers— a boring, wasteful and dead-end outlet for people too lazy to reap the ample rewards of healthy sexuality.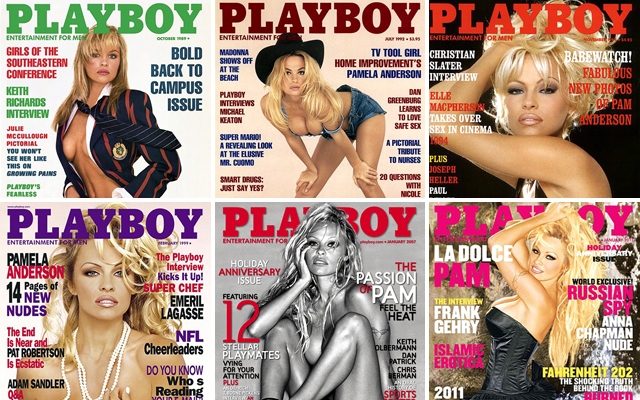 Pam of course has two sex tapes leaked – one with Tommy Lee in 1995 and another with Brett Michaels in 1998. She's also done Playboy 15 times and is most famous for being Baywatch's #1 eye candy. So it's a bit like your weed dealer telling you you're a loser for smoking weed. Very disappointed in Pam for this one.
Never Forget: