I don't know if there's a single person in the country who hasn't listened to the YouTube video entitled "Orchestra Fail". The world-famous audio clip features what sounds like chimps playing the dramatic opening of Also sprach Zarathustra by Richard Strauss as heard on 2001 Space Odyssey.
I've posted the video below in case someone from outside of our universe has tuned in today. Personally I've listened to this ripper about 18,000 times and it always raises a smile:
'http://www.youtube.com/watch?v=sOUsbtUrXHk']
Seeing as the video has now garnered so much attention I can't be the only person who's wondered who's responsible. Like many people I jumped to the conclusion that the orchestra belonged to some school somewhere or other, but that didn't quite ring true. College orchestras play much better than that, and in younger years at school you don't get full orchestras. So what's the crack? Who's responsible for this cacophonous sonic wonder?
I'll tell you who, the Portsmouth Sinfonia. These guys weren't any normal kind of orchestra, they had a very special entry requirement. You either had to not be able to play an instrument, or play a completely different instrument to the one you were used to. The orchestra was founded by a group of students at the Portsmouth School of Art in England, in 1970.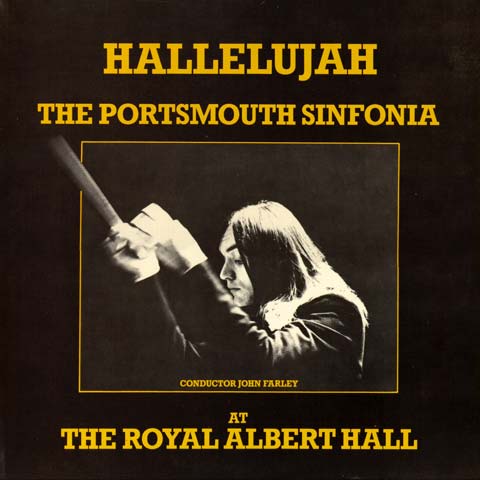 Sinfonia began as a one-off joke performance for a talent show, but it went down so well that their flash in the pan turned into concerts, record albums, a film and a hit single. The orchestra was kept busy for almost ten years. And as you can imagine, they got right up the noses of snooty classical music aficionados who couldn't bear to hear their faves "ruined". Others embraced the movement for what it was worth.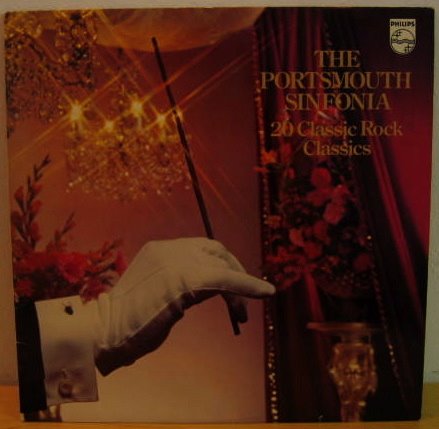 British composer and pianist extraordinaire, Michael Nyman, attended a Portsmouth Sinfonia concert in London in the early 1970s. He said "I sat through the first half, and I was so moved and entertained and excited by the music that I went up to Gavin in the interval and said, 'Is there a spare instrument? I'd like to join.' They had a spare cello, so suddenly I was playing In the Hall of the Mountain King in the second half."
☛ More: Classical Music That Has Actually Caused Riots