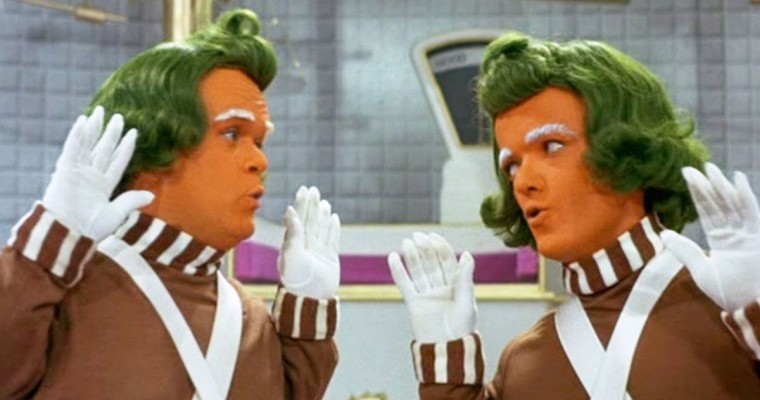 This happened last year (as in, last week) but I hadn't seen it so maybe you haven't either. Frankly, it's hilarious.
Norfolk Police are still on the hunt for two Oompa Loompas that attacked a 28-year-old man as he left a kebab shop in Norwich at 3.20am on the night of Wednesday 27th. Apparently the off-duty chocolate factory workers were accompanied by a man and woman, but it was only the little orange men that carried out the attack. Police say that they toppled the man onto the pavement, and hit him twice on the head as he tried to get up.
After gathering several witness statements from club-goers, it is believed that the Oompa Loompas were unimpressed by the snobbery of the women in the Norwich nightclubs after several failed chirpses and, after grinding up on the legs of an unconsenting female too aggressively and being shoved away by her boyfriend followed by vomiting on the dancefloor from one too many Oompa Loompa cocktails, were ejected from the club on the Prince of Wales Road feeling angry and discriminated against. With little self-control in their drunken state, they vented their frustration on the nearest human, and left him on the roadside with two black eyes and cuts to his face. Realising what they had done, they quickly fled and are now in hiding.
☛ Read Next: Willy Wonka Drops The Beat
Police began their investigation the next day, searching the Wonka factory for any potential weapons. They also brought all Oompa Loompas in for questioning and breathalyser tests. Unfortunately, all the Oompa Loompas had high alcohol levels in their blood as they admitted to constantly being drunk at work – news that Mr. Wonka himself did not take kindly to, especially as he was already distressed by being kept in a cell overnight as police suspect him to be one of the accomplices/witnesses.
Later in the week the police finally managed to get a hold of Mr. Wonka's employee documents and work out the names of the two Oompa Loompas that had been missing since the Wednesday – Glowbo and Winx. (Who knew Oompa Loompas had actual names?). However, Norfolk Chief Constable Phil Gormley admitted in a statement, "It is very possible that these two suspects have already fled back to Loompaland, which is obviously out of our jurisdiction. We are trying to contact the Loompaland Constabulary, but we are told they do not have telephones or internet and so we fear these criminals may go unpunished."
☛ Watch Next: VIDEO: Man With One Arm Bosses It In Cage Fight
Another spokesman said, "We are desperately trying to find CCTV footage of the incident – it could be a viral sensation."
It is not the first time that Oompa Loompas have had a brush with the law. Fluffet was allegedly involved in a brawl during a party at a Welcome Family holiday park in Dawlish, Devon, in May 2009. Other characters involved included Spiderman and even Tinky Winky, but the Oompa Loompa was the main perpetrator.
If anyone has any information on where Glowbo and Winx may be hiding, or has any knowledge of the incident, they should contact PC Hollie Fisher at Bethel Street police station on 101 or call Crimestoppers anonymously on 0800 555111.
We must put a stop to Oompa Loompa related violence right now.
☛ More: Best And Cheapest Fancy Dress Costumes In The Whole Universe