The Rio Olympics are in full swing and it's time for another summer of nail-biting sports action, amazing feats of athleticism and of course- plenty of scandals.
One of the first, and probably funniest 'scandals' (or minor misadventures) comes from members of the Olympic USA basketball team.
DeAndre Jordan, DeMarcus "Boogie" Cousins and DeMar Derozan were out on the tiles when they visited a classy looking establishment called Termas Monte Carlo – it turned out to be a whore house.
Featured Image VIA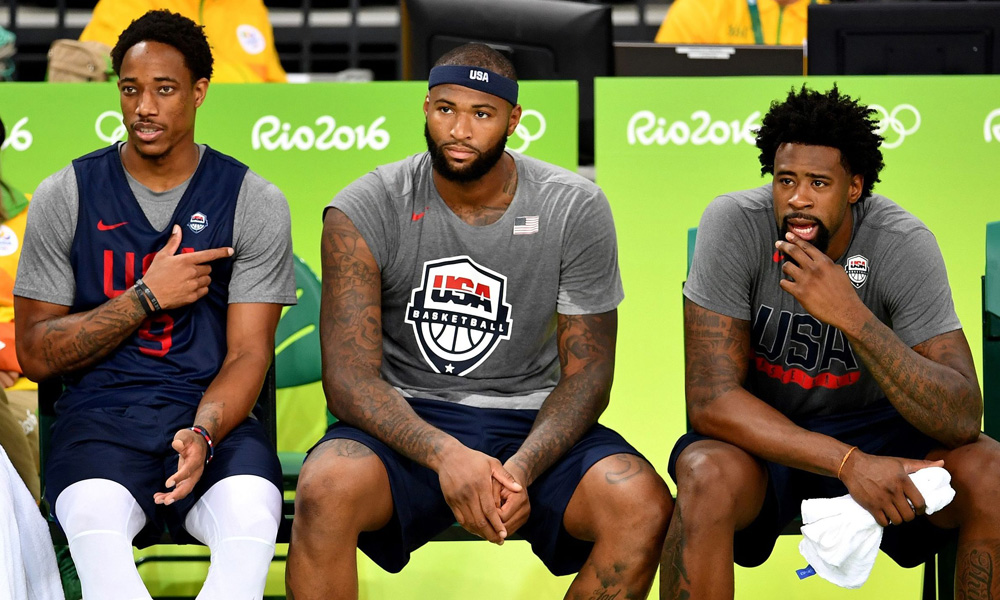 Apparently, the lads wandered into the venue and had a few drinks, before realising that it wasn't your conventional watering hole.
To be fair to them, in Rio, it seems like confusing a boozer for a brothel is a pretty easy mistake to make. Allegedly, the term 'Termas' refers to something along the lines of a 'gentlemen's spa' – and we all know what that means.
A local source said:
The conventions at these places are the same: walk in, get handed a locker key, get naked, put on a robe. Downstairs are the spa accommodations. Upstairs, the girls. When you call the place, they'll tell you it's a spa that plays music … and it's just for male customers. Oh, and they have a full bar.
Supposedly, when they found out it was an exotic knocking shop, the lanky pair left immediately and carried on their night out elsewhere.
If they did get caught, they could claim that is was all part of their training regime, I suppose; if they did spend a night in the brothel, they'll be leaving with more than just a potential Olympic medal.