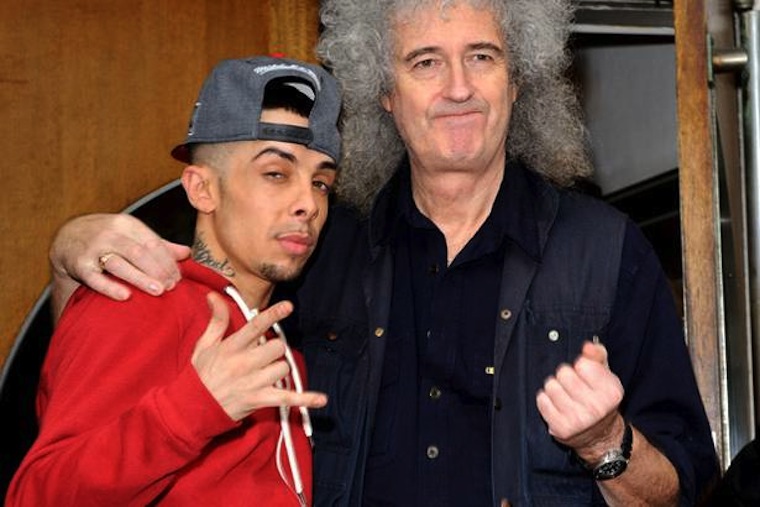 Today, no matter where we look, no matter what medium, the stars of yesteryear are being used like background scenery in a West-End Play. Their prime has faded, they are the pensioners of popular culture, so instead of fading gracefully, what we're faced with are auto tune nightmares, and mishmash collaborations.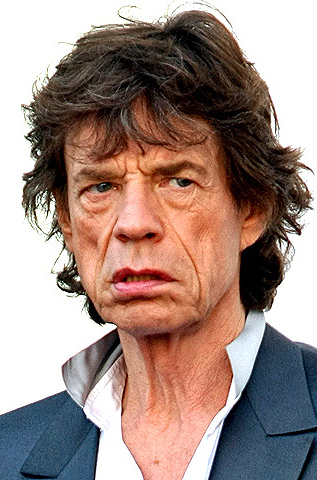 We See Mick Jagger (More like Mick Haggard) appearing in Will.I.Am's new song 'The Hardest Ever'. His vocal coach had to make a trip out of production retirement, so what does that tell you? I find it hard to watch, after listening to the unbearable track for 3 minutes, Mick Jagger only enters in the last third of the song. It's funny that he is floating in outer-space, as you would need to be spaced out merely to listen to this track. His voice is extremely raspy and it's irritating to see a rapper produce a song that puts The Rolling Stones star to shame. One positive, Jennifer Lopez can still dance as anyone half her age could.
Brian May and Dappy have also horrifically coincided to bring us the disaster which is 'Rockstar'. Brian May being a living legend shouldn't be strumming his heart out in an R&B track. The song supposedly wants to turn the negative and infamous '27 club' into something positive, which is why I find it odd that a grumpy 64 year old would be the ultimate choice to collaborate with? Apparently Dappy wanted nothing more than to have a Rock Legend at his back. It's total shite, The two genres are totally different and sound even worse when put together. Dappy's image looks incredibly street savvy, which by no means matches that of Brian May.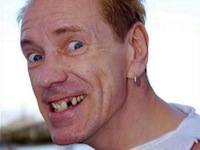 Or What about Johnny Rotten (John Lydon) with the likes of his Country Life butter commercials. He was solely against the system in the 1970s yet now resembles a typical country gentleman. He was notorious for being the front-man of The Sex Pistols and being against mostly everything in mainstream society including the monarchy. Oh how the tables have turned, as in the 90s he made his fortune in real estate. The 'system' chewed him up and spat him out again. He is the icon of the invisible revolution. The Country Life butter advert marks Lydon as well and truly washed up, along with his fading orange hair. I can't believe it's not anarchy!
'Cringe' is about the only word in the English language which seems applicable today. Worn-out stars are being bribed into modern music videos, or to be a so called guest of honor at an awards show. You get most young pop-absorbers whispering to themselves: "Who the fvck was that?" As soon as some cheap and tacky song has surpassed, and as they appear in dazzling special effects filled videos, they have their moment in the spot-light and then realize that their co-stars could be their grandchildren. It's like one of those moments; you are so embarrassed by, like hushing your granny in a supermarket because she starts hollering about the price of milk in 'her day'.
So, shall we see Lady Gaga advertising Life insurance in 30 years? What about Adele coinciding with some auto-tuned teen starlet fresh from the industry's womb? These are things we cannot predict, but what we can say is that Celebrities and Living Legends should fade out gradually, and let their history do the talking. I respect reinvention and the odd one hit wonder (cue Madonna '4 minutes'), but instead of doing sloppy comeback tours, and horrendous attempts to replicate their youth, I reckon these stars should take pride in what they've already accomplished and preserve their backlogs. All with a little dignity, without looking like a sack of wrinkles puffed up by attention-hungry producers.