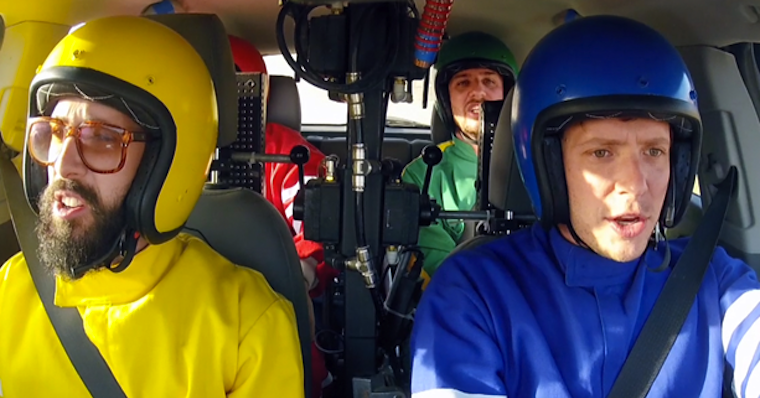 OK Go are a rock band originally from Chicago, Illinois, USA who have been making music together since 1998 and have just released their latest music video for their new track called Needing/Getting. The video's like nothing done before. It features the 4 members of the band driving in a Chevy Sonic through the desert playing musical instruments as they go along, and it's all real apparently. It took 4 months to prepare, 4 days to shoot and over 1000 musical instruments across the dessert to create. Impressive and original stuff. Check it:
[yframe url='http://www.youtube.com/watch?v=9Op9owJiujY']
Caranddriver.com has explained in more detail how the video was made, if you want to check it out you can head over to the Caranddriver website here.