To coincide with the F Gary Gray biopic of their career Straight Outta Compton (which looks absolutely awesome), NWA have announced that they'll be reuniting for their first live show in 26 years at the Staples Centre in LA on 27th June.
Ice Cube, DJ Yella, and MC Ren are all confirmed to be in attendance and although Dr. Dre hasn't been officially listed on the announcement it's heavily rumoured that he'll show up. I mean how couldn't he? Ice Cube even said 'You know, if you wish upon a star, you never know.' which sounds like Dre's going to be there really. I mean how could he not, seriously?
Kendrick Lamar, Snoop Dogg and ScHoolboy Q will all be appearing at the concert too, which sounds like it's going to be a night to remember. In Cube's own words: 'It's just gonna be one of those 'I wish I were there in L.A. nights.' And we're gonna rock that shit, no problem.' No problem indeed, although you think they might be a little rusty after not playing together for 26 years. Still, if something like this is going to happen you would expect them to get it right so we'll keep our fingers crossed for it.
Featured Image VIA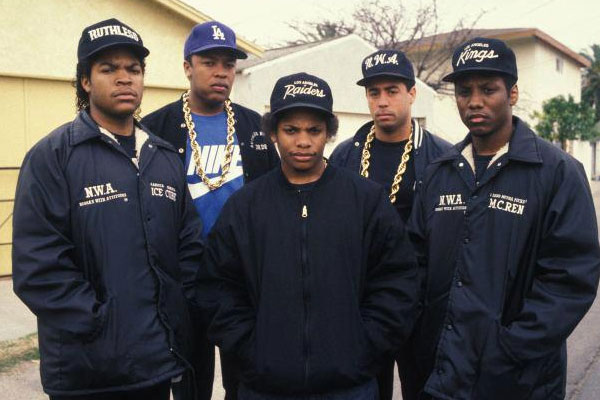 Image VIA 
Ice Cube also revealed that the group has tentative plans to make more music following the reunion:
We're definitely dibbling and dabbling, so to speak. It's all about how great it comes out when you're creating something. We can throw anything together; we can put rhymes and beats together easy. But our expectation level is so high, and if we meet our threshold, the world gets to hear what it is. If we don't, we still need more time together to make it happen. It's really some TLC, tender love and care, being put into these records. We'll see what it is.
After that line you probably can't expect the live show to be anything less than awesome. We can't wait, and hopefully we'll get some more tunes and a UK tour soon too.