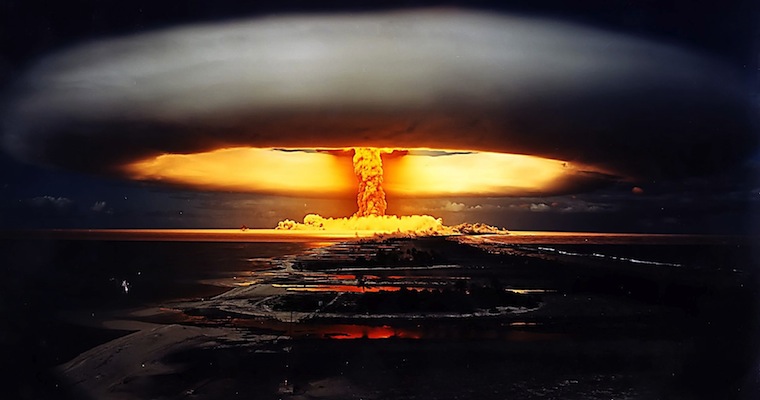 Did you ever wonder what devastation would occur if a nuclear bomb was dropped on your current location? Well now, with the help of Nukemap, you can find out.
Nukemap is a website created by Alex Weller, where you can input any location of your choice and see what damage dropping a nuke would have. A pretty cool idea, but not ideal for your hungover paranoia when you've just waked and baked.
After choosing your location and dropping your Nuke, the damage is represented as different coloured circles on Google maps. Each colour represents a different type of damage such as fireballs and radiation damage:

As well as the location of the initial blast, you can also choose what size bomb to detonate. For example, here is the damage that would be caused if a bomb of equivalent size as 'Little Boy' (Hiroshima) was dropped on the centre of London: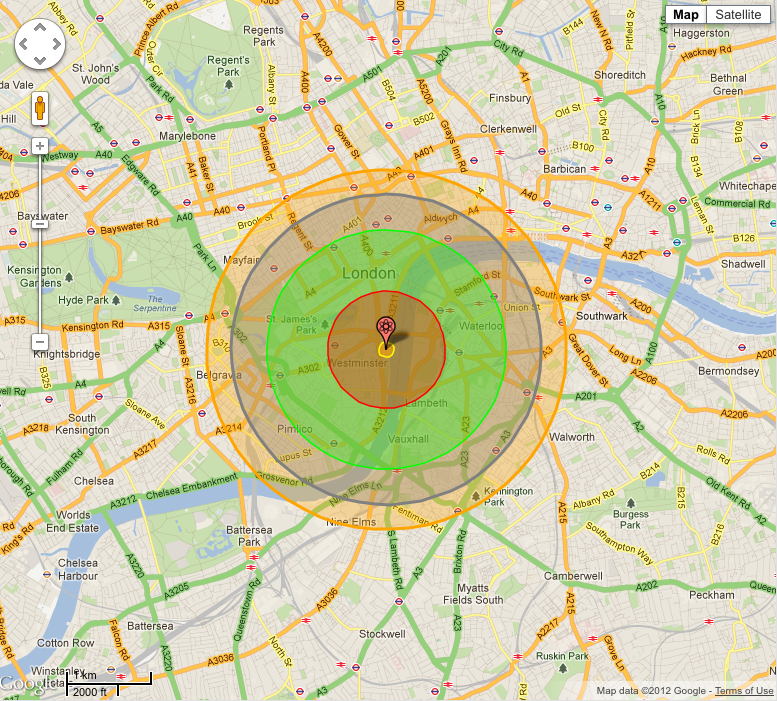 To be honest, I thought the blast would have fucked up way more shit than that, and was left rather disappointed. The biggest bomb you can detonate is a 100Mt bomb which is known as the Tsar Bomba, and has already been designed by some mad brehs over in the USSR. Scary shit, but a great way to waste 10 minutes of a Bank Holiday Monday. Have a blast!