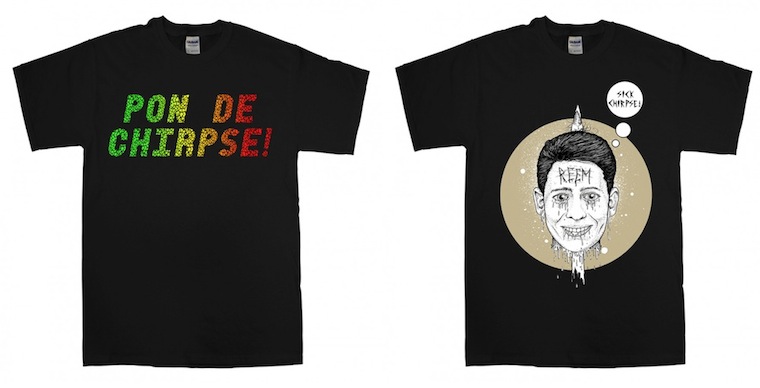 We've held back on these for a few weeks because we wanted them to be just right, so after going back and forth between designers and printers many times, everything has finally come together just how we want it.
This is our 3rd drop, and we'd like to say our best yet.
This drop features our first two colour designs and the first time we're printing on black t-shirts, this one's extra special.
As with all our previous t-shirt designs, we only print each one for a very limited amount of time before our shop closes and we go back to the drawing board and come up with ideas for the next drop. This keeps things fresh and makes sure we're always on the ball with getting out new designs.
Loads of people have been asking us if they can order one of our Lion T-shirts and Baby Eater designs and the answer is no and will always be no, they will never be printed again. So, if you want to own one of these two limited edition Sick Chirpse t-shirts then make sure you put your order in before we stop the run.
All orders come with a big fat bunch of Sick Chirpse stickers.
Order your Sick Chirpse t-shirt here: http://sickchirpse.bigcartel.com/