This week the world has been rocked by the news that eight people were killed in New York by an Uber driver on a rampage.
Images VIA
Sayfullo Saipov, 29, from Uzbekistan allegedly sped along for nearly a mile on a busy New York cycle lane before jumping out of the vehicle with a fake gun in each hand screaming 'Allahu Akbar'.
Now it has been revealed that the 'lone wolf' attacker left letters and a picture of an ISIS flag behind before mowing down cyclists with his rent truck and being shot down and wounded by cops.
Local authorities discovered the notes and flag inside the truck after the rampage. Not all of the details from the notes have been released, but one of them reportedly read:
ISIS lives forever.
New York governor Andrew Cuomo confirmed the news that Saipov was "associated with ISIS" and that he was "radicalised domestically". Meanwhile, Uber confirmed that Saipov was one of its drivers and the company said he passed a background check before they took him on. Obviously he's since been banned from the app.
In the attack, eight people were killed, while at least 11 more were injured in what is being described as the deadliest attack in New York since 9/11.
Police claim Saipov drove the rented Home Depot truck down a cycle lane on the West Side Highway at around 3pm local time yesterday. Witnesses describe seeing people screaming in panic as he sped down the lane. The vehicle mowed down cyclists and pedestrians before hitting a school bus, injuring two adults and two children on board. Six people died on the scene, while two more died in hospital. RIP.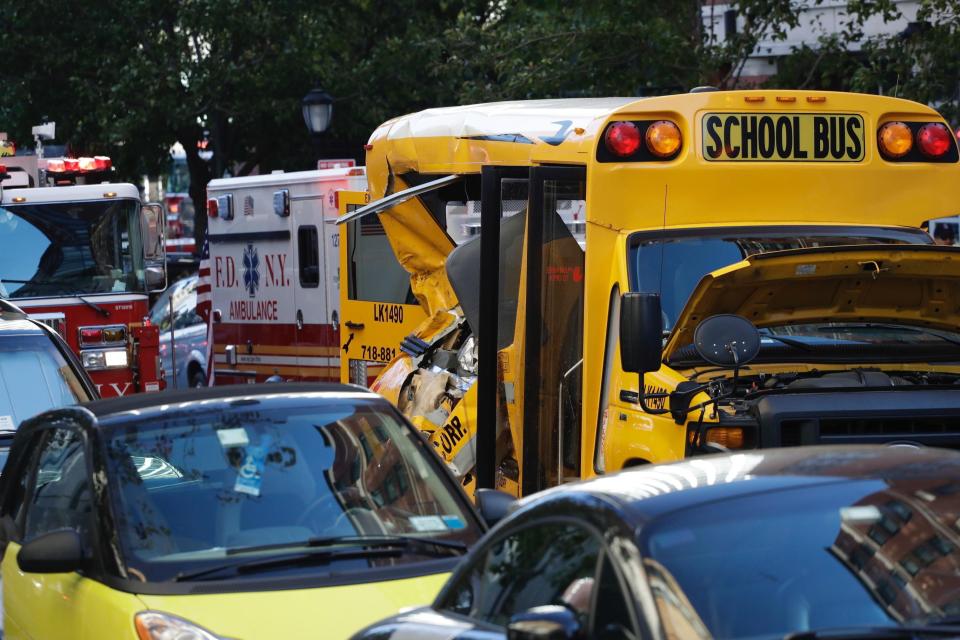 As is always the case with these attacks, it's just shocking how frequent they are and these lone wolf rampages come out of nowhere with no warning. You just have to feel for the people who lost their lives in such a senselessly violent attack and also for the families who have lost loved ones, the number of which are sadly increasing as these terror outbreaks become more frequent.
To read about the note left at the scene of the crime of the Las Vegas shooter, click HERE.