If you thought you had a unique sense of style, think again, because Jazmin Bean is here to blow everyone out of the water with an intense look.
Featured Image VIA
Speaking to Barcroft TV, Jazmin, who uses the pronoun they and identifies as gender non-binary, reveals the influences behind their style, which include Japanese pop culture and mythological creatures.
In a bid to look like a "genderless monster", Jazmin wears heavy ghost-like make-up, bright turquoise contact lenses and "post-human" clothes and props (including a pink spider which they drag around on a leash).
Jazmin also wears a binder to flatten their chest, although they're hoping to have surgery in the future to complete their alien genderless look.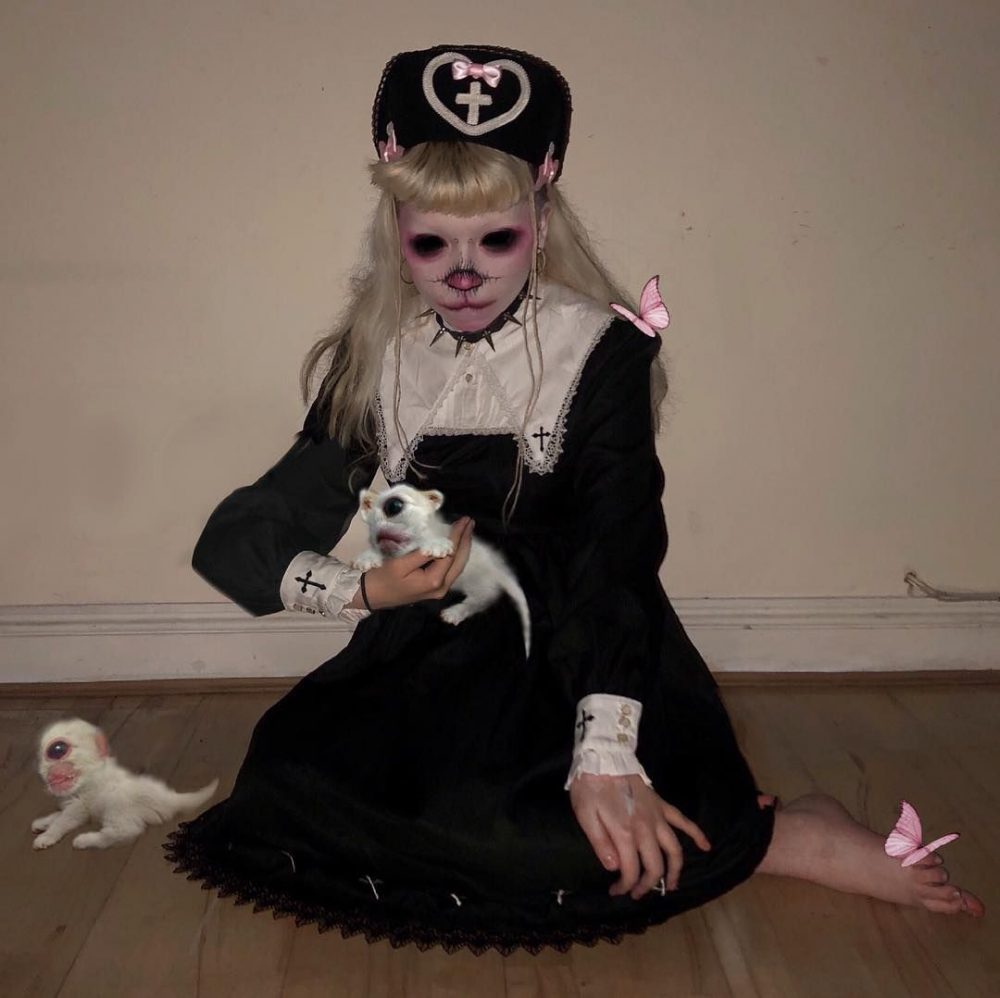 You can't knock the Londoner for being original, although it does sound like a lot of effort to keep up – apparently they take around three hours to complete the look.
When I started out I was playing with different things and different subcultures and styles and looks and managed to just keep on evolving into my own thing.

I just think it's really funny for someone so small, like really cute looking, but you know I mean to have all these weapons.

I don't even fight, like never been a physical fight. I've never thrown a punch in my life.

I just like the aesthetic in general, to have something like a little creature that's like a superhero or an evil villain.

I will probably get [rid of] my chest completely, so it is just flat and there is nothing there. That's ideal but obviously, surgery is very expensive and also not very risky in this day and age but is just like a big leap.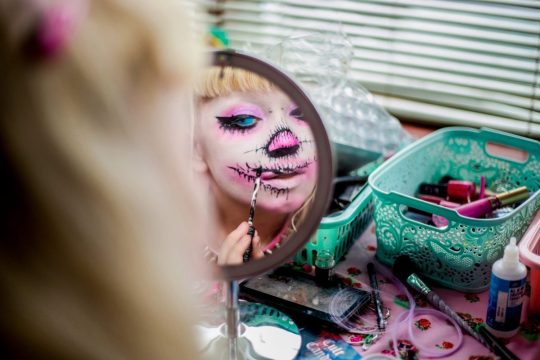 Thankfully, Jazmin has a family who supports their unique sense of style and, as such, they urge anyone who's thinking about getting into a similar way of life to just go for it – although be sure to find your own thing.
My advice to anyone that wants to start dressing like this or sees people and it is like 'oh I wish I could do that', find your own thing before anything because obviously, we don't like copiers.

Find your own thing before anything and just evolve that.
For more of the same, check out this guy who's spending thousands to have his penis removed.