Nokia-branded mobile phones are once again on sale and being marketed on the company's website.
Featured Image VIA 
The range is currently limited to some pretty basic models, although this is set to change when Android-powered smartphones and tablets are added to the collection.
The release is due to a deal with a small team in Helsinki, who call themselves HMD Global. They believe they can make Nokia a big name in mobile phones once again. After its complicated and failure-filled history, this company have purchased the license to the Nokia brand and believe they can bring it back in the future.
Chief executive Arto Nummela said:
It's declining roughly 15% a year, but it's still a very healthy business and it's global.

The Nokia brand is a true brand with 150 years of history.

In all corners of the world it's recognised as the true industrial mobile phone brand.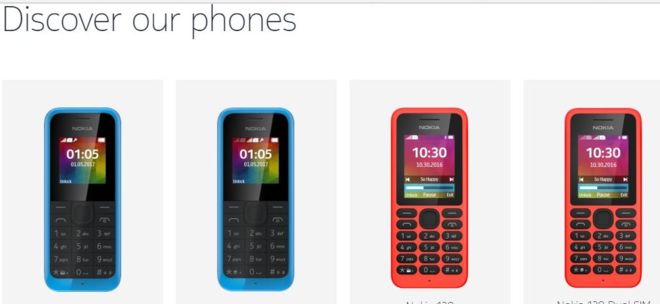 To be fair, if they brought back the 3210 I'd be all over that shit. Do you remember the battery life on those things? And they never fucking died on you – they were the ultimate durable phone.
Plus I bet they'd never play any tricks on you like sneakily taking away the headphone jack. Bloody Apple.