Well now this is strange. Well, maybe not that strange considering Nicki Minaj is about to perform in Finland for the first time and Summer Up festival organisers are pulling out all the stops to get people to notice. Leaving 1,000 cardboard cut outs of her enormous butt on the steps of the Helsinki Cathedral will probably do that: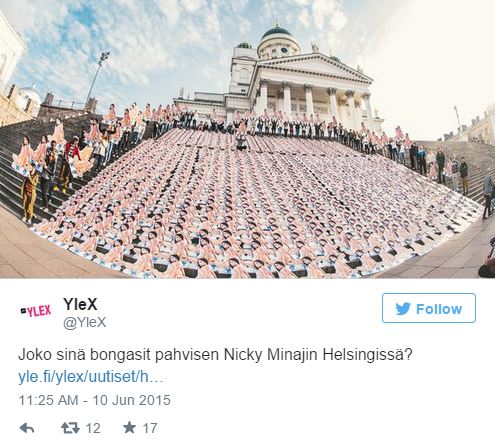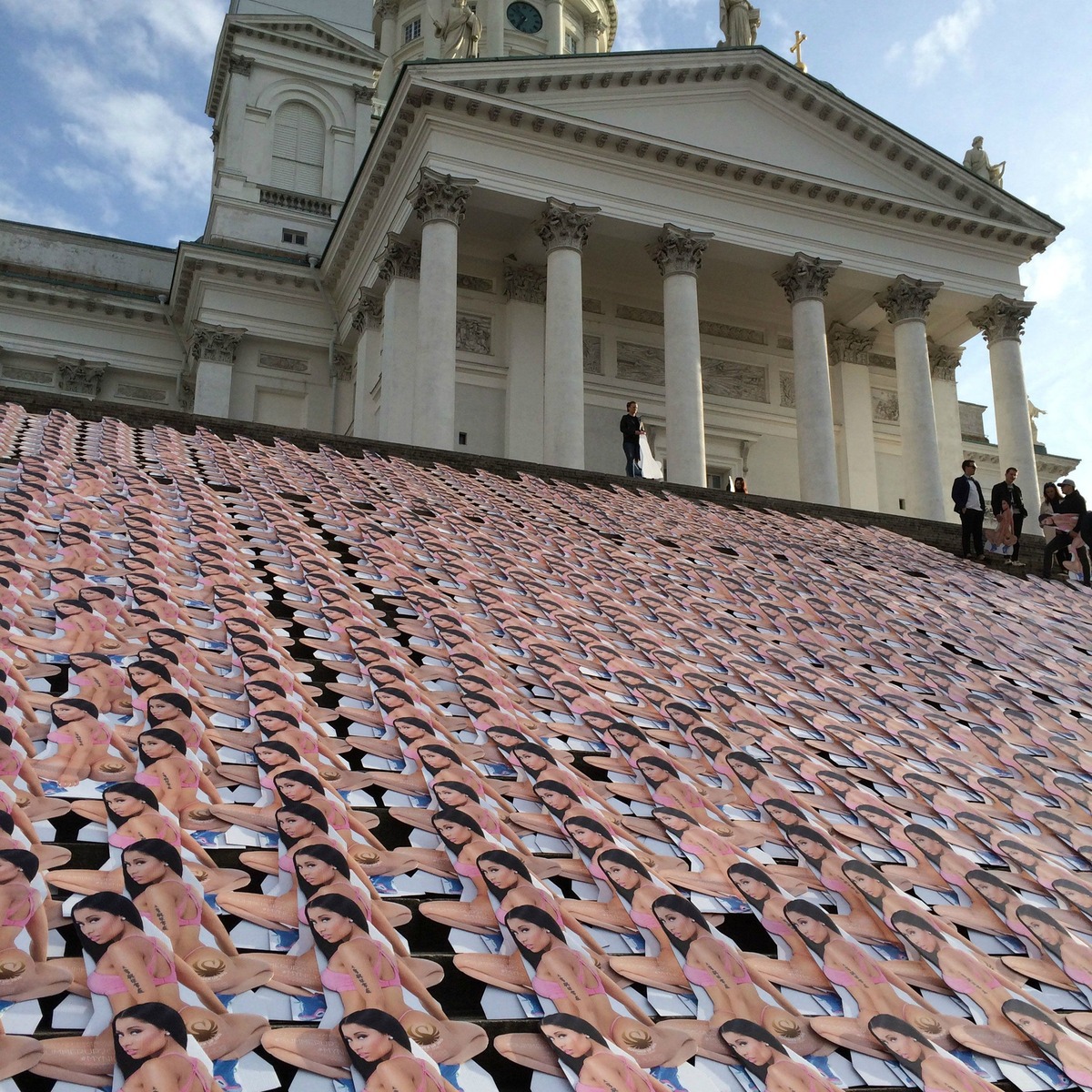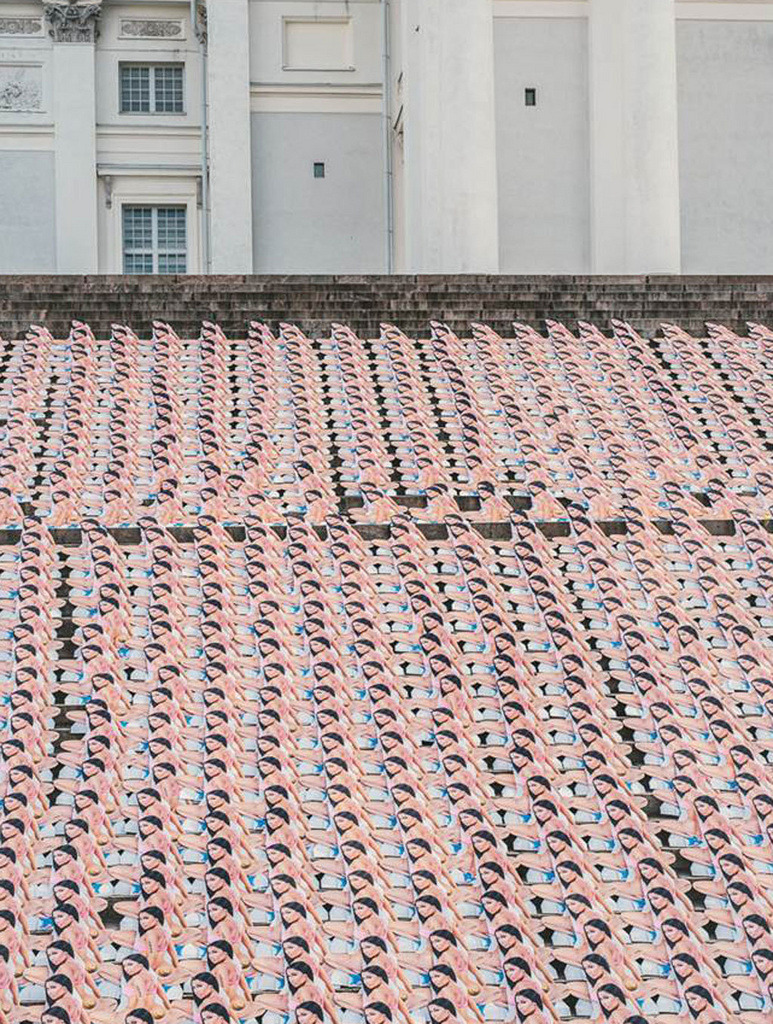 Image VIA
Not only that, but free festival passes were taped to the back of each cutout. Awesome. Well, except for the priests who have to show up to work and be greeted with Nicki Minaj's butt in their faces. Hard enough being celibate as it is. Bet it was straight to the Confessions booth for a lot of them.
READ NEXT
What's Going On With Nicki Minaj's Butt In This Picture?
Sneaky Kid At Nicki Minaj Concert Pretends To Cry And Gets Face Full Of Her Boobs
Nicki Minaj Just Shared The Outtakes From Her Photoshoot With Terry Richardson