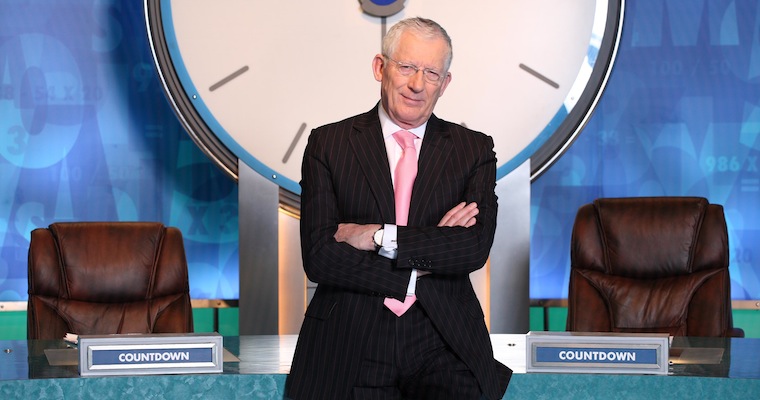 Nick from the Apprentice, (AKA Nick Hewer), is to become the latest addition and main host of everybody's favourite Channel 4 popular prime-time TV game show, Countdown.
Seriously. No lie. Nick from The Apprentice, who usually spends his time in front of the camera sucking on his biro pen while burning holes in the sides of The Apprentice contestants' heads, has landing the role of head-honcho at Countdown and is taking over from Jeff Sterling.
Now Jeff fits the roll of main man on Sky Sports' football news slot just perfectly, and has always looked a bit awkward while presenting Countdown. So hopefully, Nick may actually bring a touch of old school Countdown vibes back to the show because let's face it, since Richard Whiteley popped his clogs back in 2005 and since Rachel Riley turned Countdown into an excuse to have a wank at 3:30PM, it just hasn't been the same. Hopefully Nick Hewer is the man who'll put things back into place.