Happy 2011 everyone!! I trust there were a few sore heads over the weekend, followed by lots of pigging out. Well, in the New Year, expect to see a fresh blog entry every couple of weeks featuring various greasy hangover cures!
To begin with is the disgustingly moreish, carb & dairy overload of 'Croque Madame'. After a heavy session the night before, there is nothing better than this ultimate filthy treat.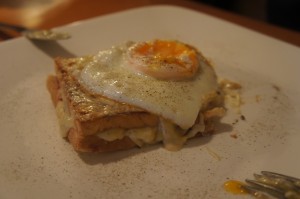 Ingredients:
4 tbspns butter
Salt & pepper
2 tspns Dijon mustard
1tsp Worcestershire sauce
2 slices white bread
2 slices ham
¼ block cheddar cheese, grated
Crème freche
1 large egg
Splash of oil
Step 1:
Mix the grated cheese in a bowl with crème freche and add the mustard, salt & pepper and Worcestershire sauce to season.
Butter 2 slices of white bread and flip them to layer the cheese & crème freche spread on the unbuttered sides.
Layer the ham on top of the spread.
Fry the sarnie until golden on each side.
Crack an egg and fry it.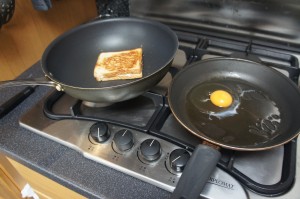 Turn on the grill.
Remove from pan and spread remaining cheese on the top (for an extra cheesy treat).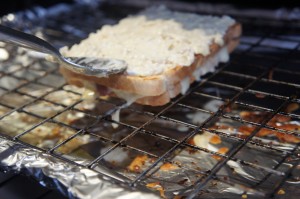 Pop in the grill for a minute until the cheese bubbles.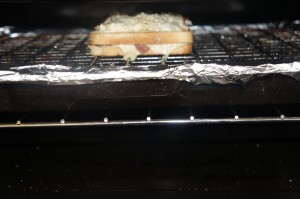 Place the egg on top, and there you have it: the King of ham and cheese toasties, and the best hangover cure yet!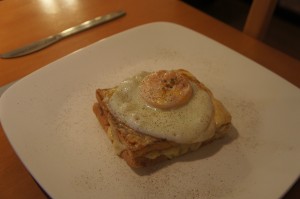 BEWARE – ensure that you make no plans for the rest of the day as this is guaranteed to put you straight into a food coma!!!