It's hard to underestimate the cultural impact that 'Tiger King' has had on the world since it premiered a few weeks ago as it seems like everyone in the world has seen it and everyone in the world is desperate for more of it.
Featured Image VIA
There were rumours flying around last week courtesy of Jeff Lowe that a new episode of the show would be dropping on Netflix this week, but although we haven't seen anything about that yet, FOX and TMZ have announced that they've teamed up to produce 'Tiger King — What Really Went Down?' that will air at 9pm next Monday. Here's the official synopsis of the show: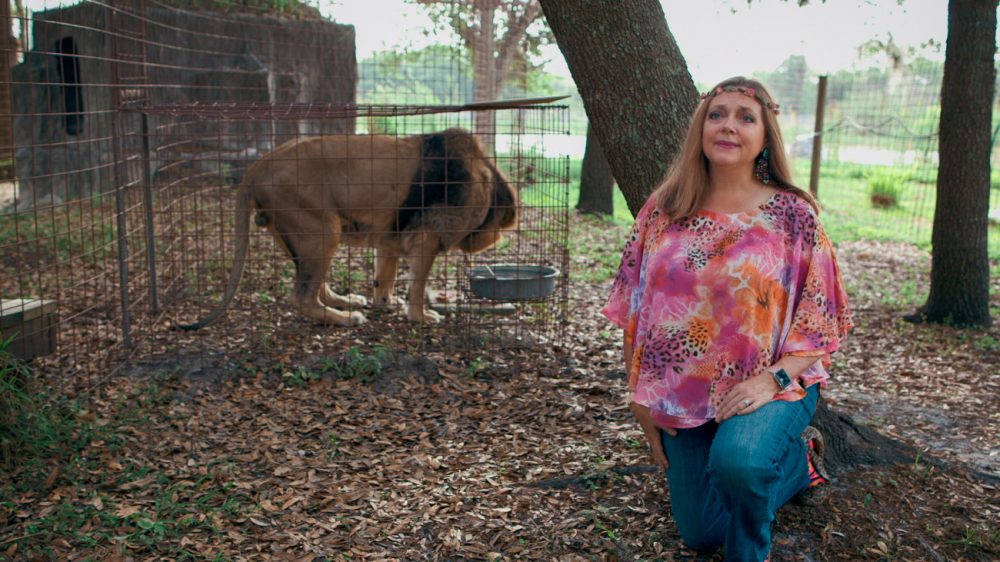 The hourlong special, titled TMZ Investigates: Tiger King — What Really Went Down?, will feature TMZ head Harvey Levin, interviews with people connected to the case of Joseph Maldonado-Passage, aka Joe Exotic, and "never-before-seen footage." It is set to air Monday.

Fox and TMZ say the special will explore some questions left unanswered in Netflix's breakout docuseries, including whether lead figure Joe Exotic is "really guilty" of the murder-for-hire plot of which he was convicted, a look at the disappearance of animal activist Carole Baskin's former husband and the status of a newly reopened investigation into that disappearance.
Yeah I don't know man. That sounds like it's been very hastily put together and will probably just be a shoddy recap of what happened on 'Tiger King' with a couple on interviews with supremely bit part players from Joe's zoo or something. Might be a couple of interesting tidbits in it but can't see it being a must watch. Can get the facts here on Sick Chirpse probably.
Fancy repping Joe Exotic everywhere you go? Check out our exclusive 'Tiger King' t shirt. Only a few left now.