If you're interested and want to be in it – click here to apply.
When you're going out with someone or are really good friends with someone, you're supposed to share everything with them – but does anybody ever really do that?
Featured Image VIA 
This is the premise for a new television show that will be coming to our screens early next year and is currently looking for people to volunteer to appear on the show with their partners, best friends or even siblings to discuss some of the things that they never thought that they could reveal to each other. If picked, you and your partner could get the chance to go to a luxury retreat to discuss your relationship, but you will have to fess up in front of them and it will end up on television.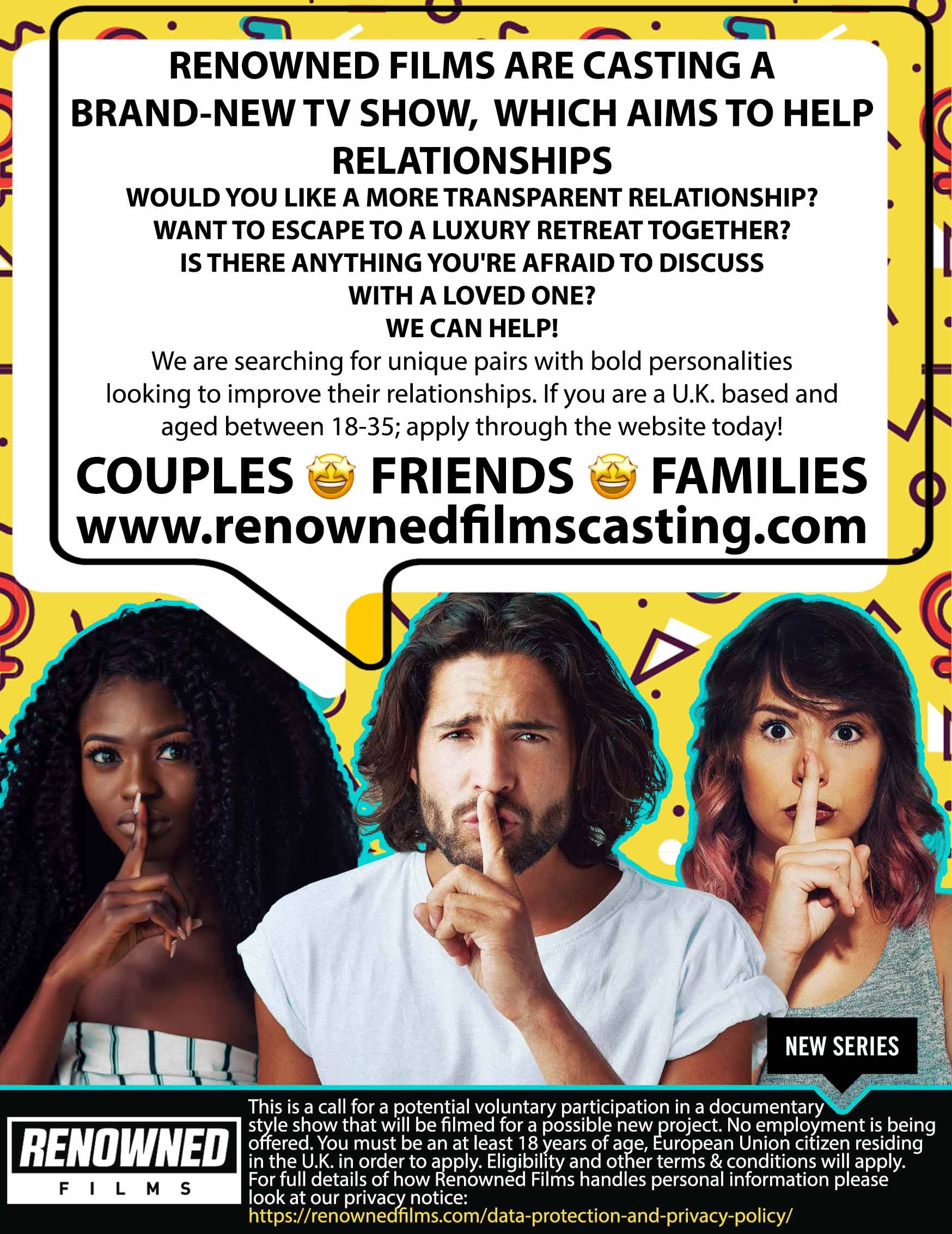 Sure, it could all end up in tears but wouldn't it be better to get some of these things off your chest and out into the open? Once all the dust has settled it will undoubtedly improve your relationship and who knows, you might gain some kind of viral fame off the back of it as well, not to mention a nice pay cheque and a weekend away. What have you got to lose?
If this kind of TV show interests you, you and your partner/sibling/friend can apply for the position by clicking here. Good luck.