If you watched 'Making A Murderer', then you'll probably remember that prosecutor Ken Kratz was a complete slimeball and this was confirmed towards the end of the series where a whole host of sexual misconduct charges were levelled against him.
Featured Image VIA 
These accusations led to him resigning from his position in the district attorney's office, but no charges were ever actually brought up against him after a six month investigation that was probably as corrupt as everything that happened in 'Making A Murderer'. Well, it turns out that the truth was a whole lot worse than what was revealed in the show, as a new 143 page document obtained by Newsweek tells us.
Here are some of the grosser accusations from the article about Kratz:
As the press conference began, Kratz asked young viewers to stop watching, then described how a sweaty Avery had shackled Halbach naked and screaming to his bed and invited his teenage nephew, Brendan Dassey, to rape and kill her. (The sexual assault and kidnapping charges against Avery were dropped before trial and on Friday a federal judge overturned Dassey's conviction.)

'They dismissed the sexual assault charges against Avery, and there was absolutely no proof of it,' Zellner (Avery's new defence lawyer, pictured below) tells Newsweek. 'When you see a fabrication of reality such as what was done in that press conference, you wonder where those ideas come from [and] what would motivate someone to make up such a graphic scenario.' Zellner adds that the description Kratz gave at the press conference seems to be 'the product of someone's dark and disturbed fantasy.'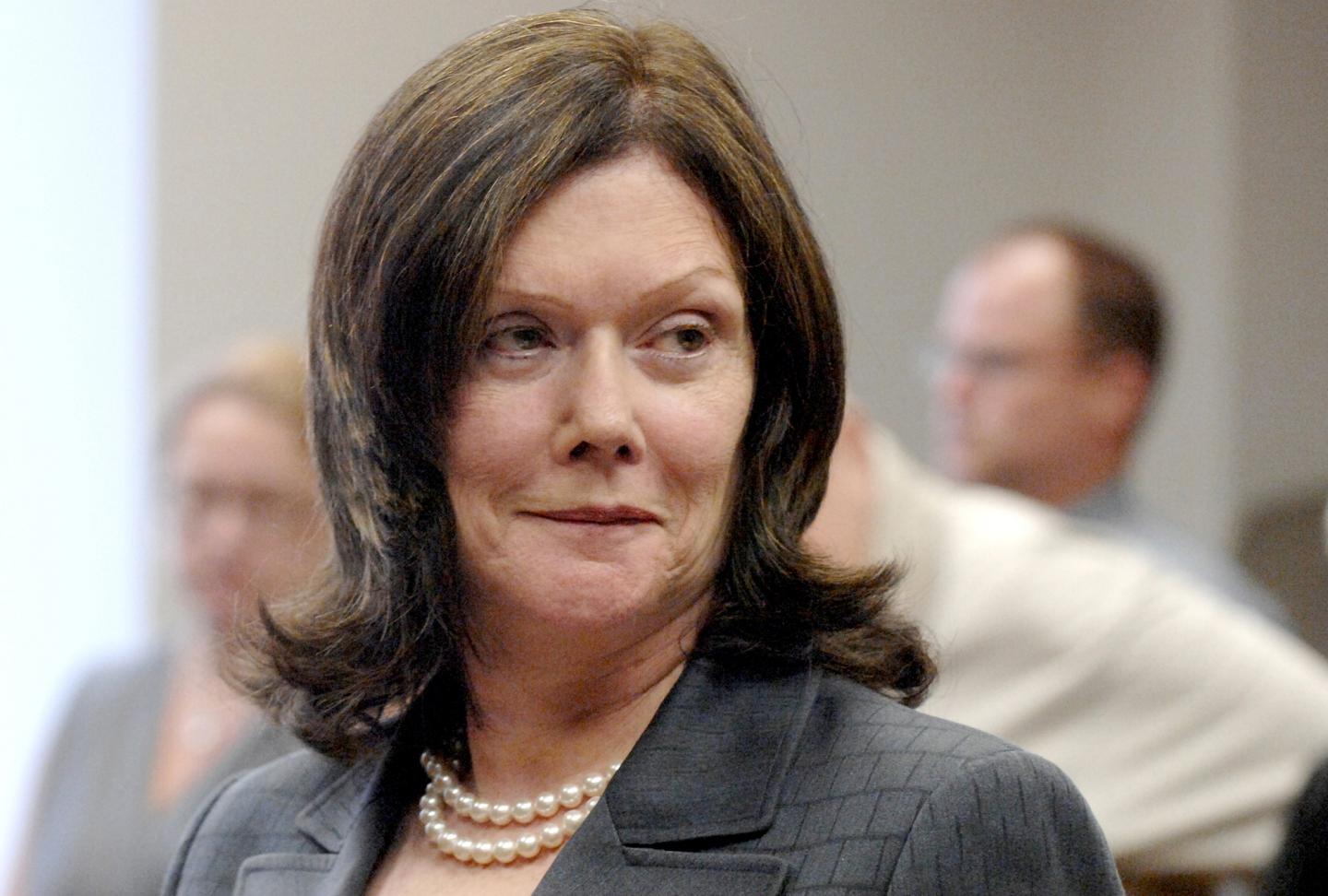 Kratz responded to a 27-year-old woman's Craigslist ad in 2010, texting her, 'I will treat you nice,' according to an interview DOJ investigators conducted with the woman. 'He texted, 'Do you know who I am, I am Kenneth Kratz the guy who prosecuted Steven Avery,' states one investigation report.
Another woman who was a domestic abuse victim, said Kratz initially offered to advocate on her behalf with the judge and district attorney handling her husband's criminal case, as well as help write her victim impact statement. But that early support from Kratz, who was chairman of the state Crime Victims' Rights Board at the time, allegedly morphed into aggressive sexual requests. 'CI [confidential informant] said that based on Kratz's behaviour and his cumulative communications with her, she felt like Kratz expected her to go to bed and have sex with him for his assistance with her victim impact statement,' the report reads.

A woman who met Kratz when he prosecuted her for shoplifting in 2006 said the prosecutor called her 'out of the blue' in 2009, said he was getting a divorce and then came to her apartment, where he said in a threatening manner that he 'knew everything about her' and 'if she did not listen to him, he could get her 'jammed up,' according to an investigation report. 'While Kratz was at [the woman's] apartment, [he] said he ties women up, they listen to him, and he is in control. [The woman] stated that Kratz wanted her to engage in bondage with him. She said he instructed her to give him a 'blow job,' and she did.'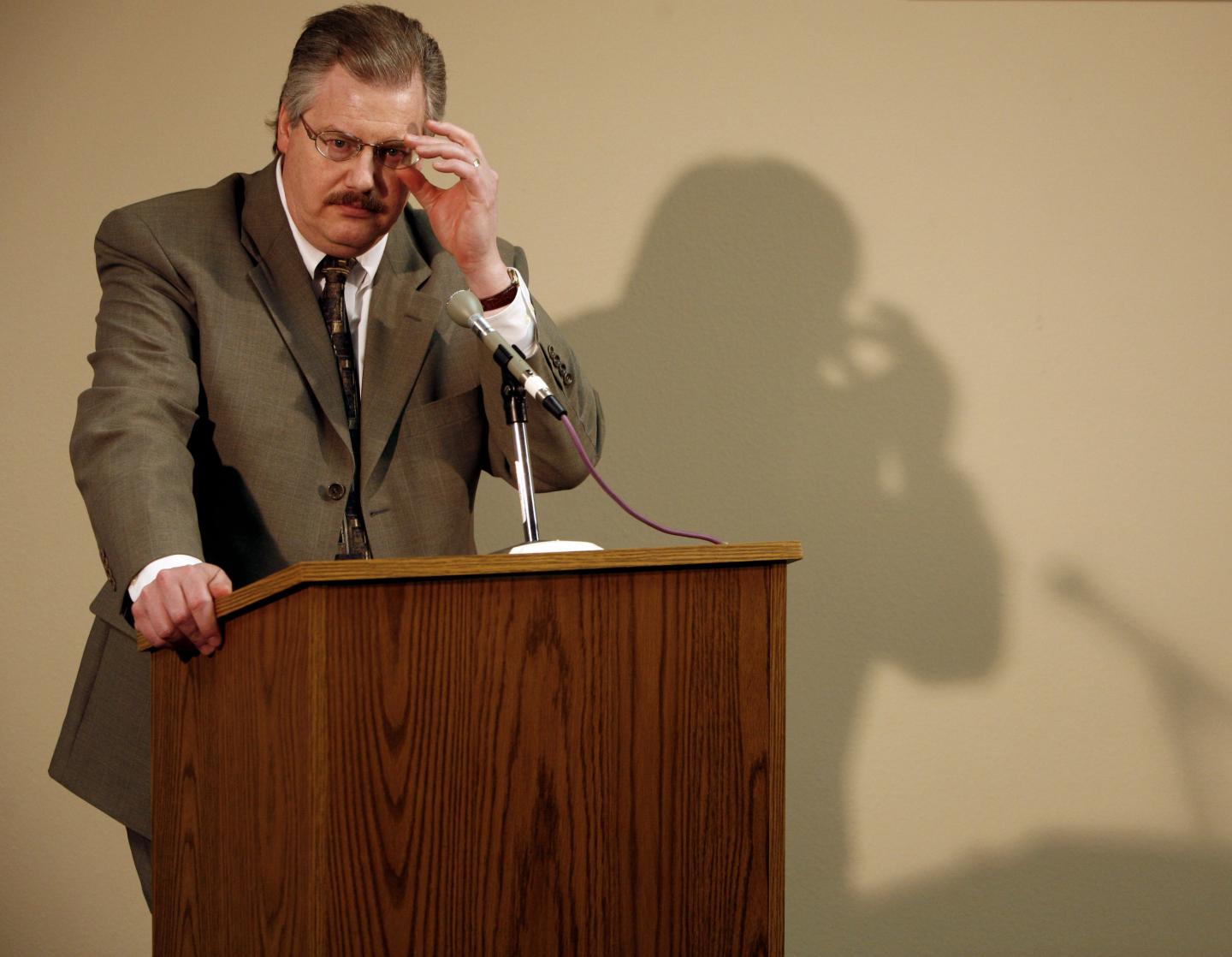 The woman said she felt disgusted with herself during the sexual act—like she was a 'crack whore'—and that when Kratz left she 'puked her brains out' and stayed in bed for about a week. She also told investigators that she had been raped when she was 16 years old, and 'this feels a lot like it.' Kratz left $75 on the woman's kitchen counter and later called and texted her 50 or 60 times, according to the report. When she ignored him, Kratz left messages saying 'if she did not contact him back, she would hear from him. He told her he knew everything about her, and there would be repercussions,' the report states. 'Kratz became angry about the money, stating that it was a lot of money and wanting it back.'
Kratz also allegedly put his hand up the skirt of a domestic violence victim in 1999 when he was prosecuting her husband—taking a call from his girlfriend while he and the victim sat on the couch together—and tried to impress her by claiming he could help her get custody of her children, another woman told investigators.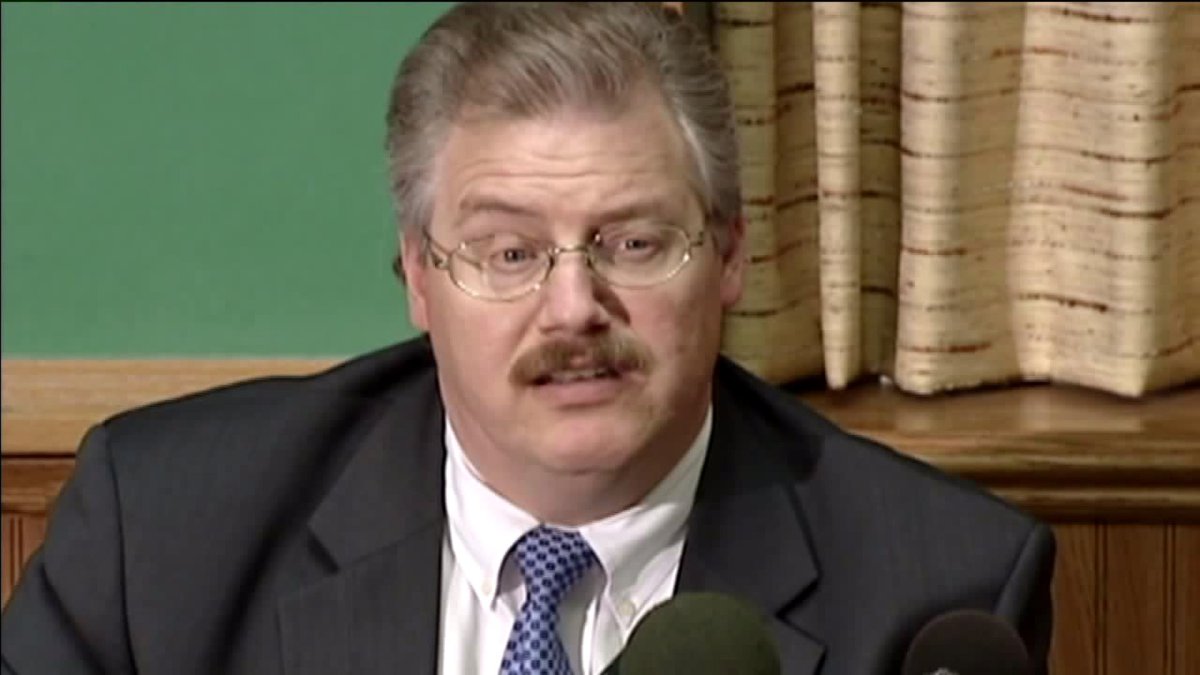 What a slimeball. Apparently there wasn't enough evidence to press charges against Kratz over any of these accusations – the shoplifter had a history of mental illness, prior convictions and no corroborating evidence and with the 1999 woman it was allegedly consensual – but there's still enough for us here to know that Kratz is a grade A sleaze.
Whether or not this actually has any bearing on Steven Avery's retrial is another matter entirely, but it's great to know for a fact that one of the most awful characters on the show is even worse than we imagined and he's hardly going to have much of a reputation left with all this out in the open now. Let's just hope it works out for Steven Avery too – there's a whole load of new evidence coming from Zellner very soon apparently.