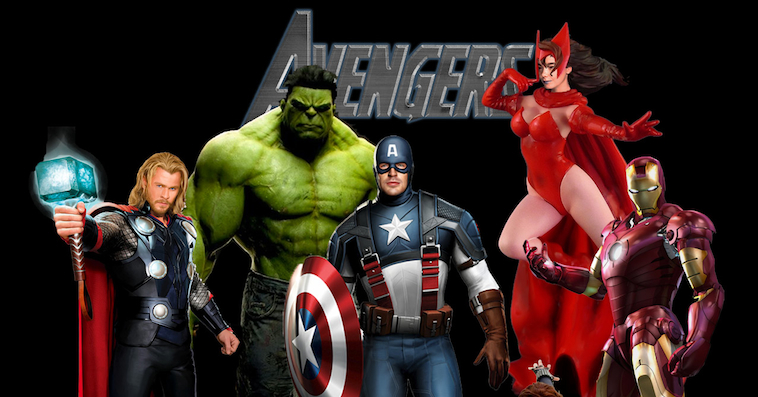 The advertisements featured during the Superbowl are often viewed by the majority of the world as actually being more exciting than the event itself, as advertisers often use the event to bust out the best adverts that they can come up with, you know like the Ferris Bueller advert that those dicks in Honda put out that was featured on Sick Chirpse last week. Or Timothy Hutton starring in a Groupon advert that for some reason I decided to write about last year (!?).
Anyway, the Superbowl was actually pretty exciting yesterday (it's usually pretty good if you know the rules. Or just throw a Superbowl party with nachos and beers) but because it gets shown on the BBC we get a bunch of analysis in the breaks instead of all these cool adverts. Not sure if that's a good thing or a bad thing.
One of the big spots for the Superbowl this year that I would have liked to have seen though was the newest trailer to The Avengers movie that's coming out this summer. I got pretty excited when the first trailer dropped last year sometime – to the point where I even bought an Avengers t-shirt when I was at Islands of Adventure and have worn it all the time since. People ask me why I'm wearing a red t-shirt with a huge A on. I tell them they'll know about it in the summer. They walk away after calling me a geek or something similar. Maybe I should have said they'll find out if they watch the adverts at the Superbowl?! At least then they might have called me a jock.
The trailer is pretty good. It just looks like there's loads of superheroes fighting and jumping around and loads of explosions. It looks cool though. And it's cool that that dude from Hurt Locker and Mission Impossible: Ghost Protocol is playing Hawkeye. Is he a big star now after this and Mission Impossible: Ghost Protocol? Is Hawkeye going to get his own movie after the Avengers movie? That would be exciting. Hawkeye is definitely the best Avenger. Check out the trailer, see if you can spot which one he is.
[yframe url='http://www.youtube.com/watch?v=rE09rUdpB94′]