16 years after its release in 2000, Nelly's first album County Grammar has gone diamond, confirms the Recording Industry Association of America.
Featured Image VIA
The award represents 10 million copies sold in both physical and digital sales.
Here he is receiving the honour the other night:
https://twitter.com/RIAA/status/757975402375708672?ref_src=twsrc%5Etfw
The funny thing is that by 2004, Country Grammar had already sold 9 million copies. It took 12 more years for the album to do another million and hit diamond.
Here are the only other rap albums to have sold this many copies:
2Pac 'All Eyez On Me'

2Pac 'Greatest Hits'

Eminem 'The Eminem Show'

Eminem 'The Marshall Mathers LP'

Outkast 'Speakerboxxx/The Love Below'

The Notorious B.I.G. 'Life After Death'

MC Hammer 'Please Hammer, Don't Hurt 'Em'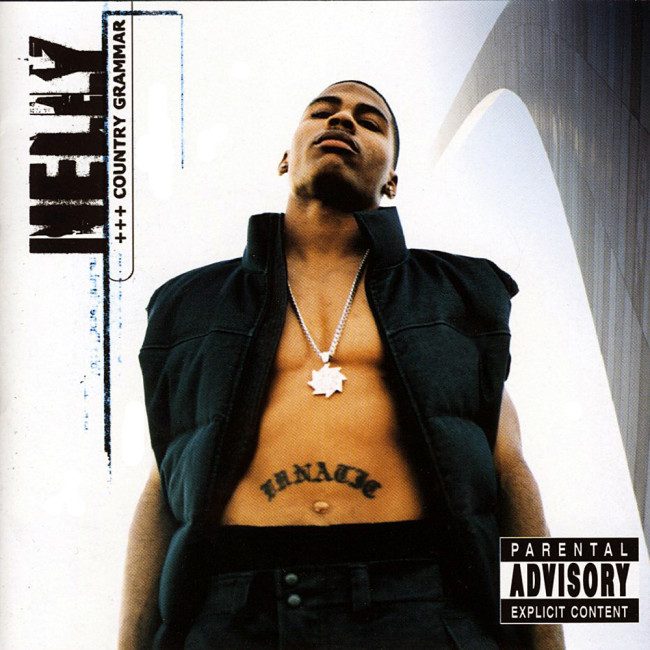 Never thought Nelly would be mentioned in the same breath as Tupac, Eminem, Outkast and Biggie but here we are.
But then if you actually think back to that time period, Country Grammar was a banging album. I was about 15 at the time and remember it being played everywhere. Country Grammar, E.I., Ride Wit Me, Batter Up – all certified bangers. So I guess it does deserve to go diamond. Better late than never.