We haven't really had many funny news stories this year because everything going on has been super depressing for the most part, but now we're starting this week with this dumb tale then maybe it will end up being a little different?
Featured Image VIA
We're up at Faslane nuclear submarine HQ in HMNB Clyde, near Glasgow for this one where 29 year old Lieutenant Claire Jenkins has been exposed after making several explicits videos and taking a load of dirty photographs on the base for her OnlyFans account. Some of them even featured her getting into all kinds of compromising situations with her boyfriend Liam Doddington.
It's being alleged that the pair offered a 'porn to order' service via the account and Navy officials are now investigating the situation amid fears that the couple could be blackmailed by foreign agents thanks to their content. Here's what it apparently says on Claire's profile, where she uses a pseudonym: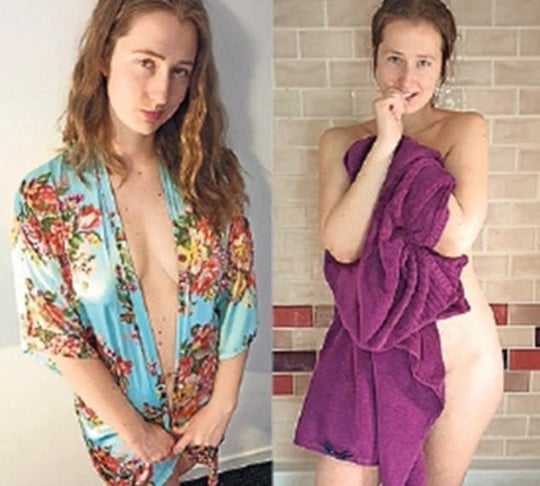 I'm 29 and working that 9 to 5 life, I love to be naughty and stay colourful.

My naughty side can sometimes get me into trouble, but that feeling of excitement we can get from doing this just makes me so hot and bothered.
Sounds like a classic case of something being so hot that you just can't resist, but you really have to question Jenkins' mindset here as it seems obvious that she would get caught sooner or later if she was doing stuff like this frequently. Commanders at the base – where it sounds like Jenkins had quite a lot of responsibility as well – are said to be shocked and appalled at her behaviour due to the security risks involved. Sounds like they're going to throw the book at her, although she would probably get turned on by that so maybe that isn't such good idea either.
For more of the same, check out this list of how much celebrities are earning on OnlyFans. Can't really blame her for getting involved I suppose.