Natasha Bedingfield's biggest hit 'Unwritten' has been turned into the latest dance craze on TikTok, and the legend herself has joined in on the fun with this clip of herself dancing to a remix of the 2004 classic:
View this post on Instagram
The main takeaway from the video appeared to be the internet discovering that Natasha Bedingfield has been packing some serious butt cheeks all these years. How come nobody ever noticed this before?
Natasha Bedingfield is trending because most Black people love "Unwritten" and most of us just found out that she had cake by the pound. I appreciate this side of Twitter a lot.

— TeeByrdie (@tonjibyrd) April 10, 2021
I love us man. In the middle of all this grieving, black Twitter still found the time to be like "Aye, I know you sad but if need a sad intermission, Natasha Bedingfield cheeks on wagon status.

Peace and blessings" pic.twitter.com/ypVWfVk3Df

— Positive Affirmation Shawty (@djfoodanddrank) April 10, 2021
The timeline has gone through so much today, but Natasha Bedingfield having a Mrs. Incredible booty is the gem we didn't see coming.

— Blue Ivy's Afro (@lexicaaa) April 10, 2021
Black Twitter discovering Natasha Bedingfield got a wagon is hilarious

— Eddie Francis (@yourboyeddie) April 10, 2021
Absolute dump truck

— TheTruth (@TheTrut76603746) April 11, 2021
I am still losing my mind over Natasha Bedingfield's booty. Reeling

— Hannah 🧚🏽‍♀️ (@sunkissedfaerie) April 11, 2021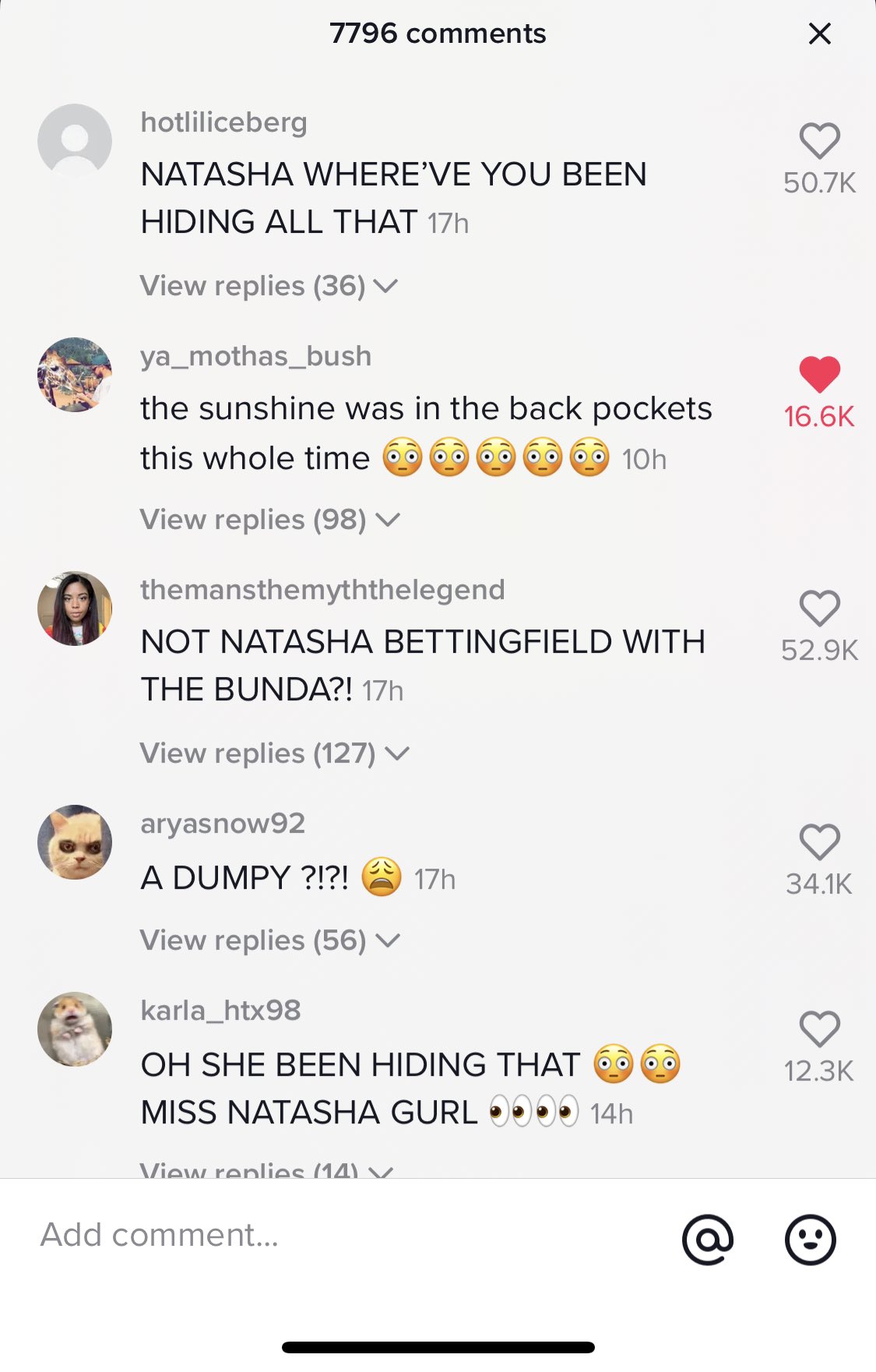 Indeed, it turns out she always did have that wagon. Who knew?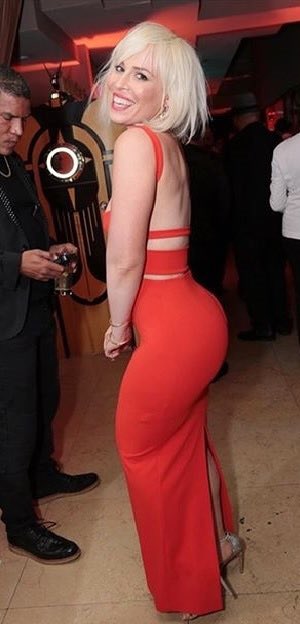 How does Natasha Bedingfield feel about her booty going viral in 2021? Pretty good, actually: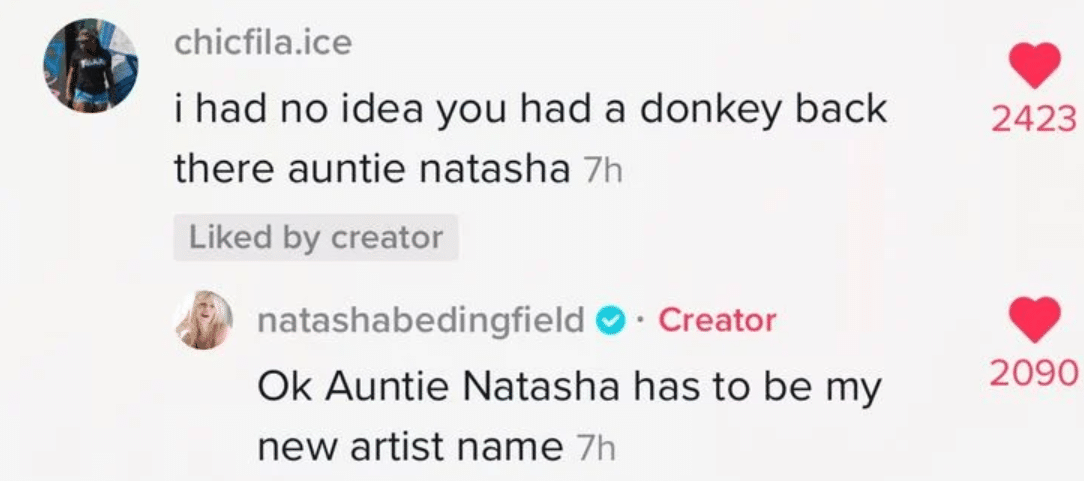 Gotta love it. So good to see an absolutely fire song go re-viral too. Feels like a lot of people have been closeted 'Unwritten' fans all these years and so it's good to finally be able to come clean and admit it. What a jam. Probably gonna make another $1m off it this week too. Go Natasha Go!
To meet the woman with world's biggest butt at a staggering 7 feet wide, click HERE. Mama mia!