Last week was the 70 year anniversary of one of the most destructive days in Japan's history — the day the US dropped its second atomic bomb on Nagasaki on the 8th August 1945.
One of its survivors, 86 year old Sumitery Taniguchi was 16 years old when the five tonne plutonium bomb — which the US nicked the 'fat man' — dropped from the skies.
It took his body 21 months to recover, though obviously, it would never fully recover.
Here are some photos of Taniguchi as he is now, including one where he's holding a photo of his 17 year old self not long after the explosion: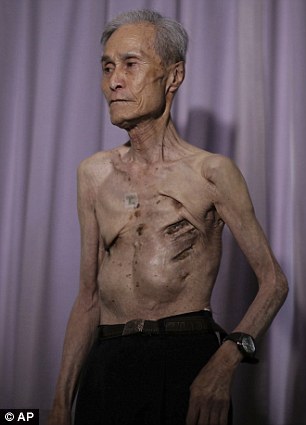 Use the arrow keys below to scroll through the images…