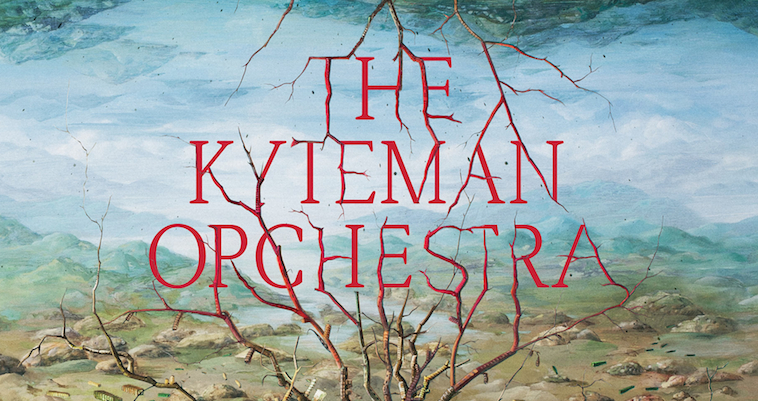 We don't do music recommendations that often on Sick Chirpse, but these guys are really fresh and different and are playing LDN soon (next week) for the first time so we figured it was worth posting up. The Kyteman Orchestra is completely weird in that it's an 18 member collective that features four opera singers and a choir that plays – in the words of Kyteman himself – 'a collection of sounds, somewhere between opera, hip-hop, drum & bass, electro, minimalism and all kinds of other genres that I can't even begin to describe, for I don't have the words for them.' Sounds weird right, kinda like that weirdo band The Polyphonic Spree that NME used to buzz off about 8 years ago. Well it's kinda like that but I think everyone in the Kyteman Orchestra actually does something rather than just wearing a robe and clapping. The Kyteman Orchestra's music is also a lot better than that crap. It's still really weird though.
The Kyteman Orchestra came about when Kyteman – real name Colin Benders – realised that there was no way he could translate his record The Hermit Sessions into the live environment as there were a shedload of them and he had played all of them on the record. He was also like 18 when he did this too obviously. So he went about assembling the best musicians in his native Holland to play all the major festivals and a bunch of gigs. In case you hadn't realised the Kyteman Orchestra is huge in The Netherlands – the record has been in the top ten for two years and they've won countless awards and played all the major festivals all over Europe.
They're playing their debut UK performance at the O2 Islington Academy next Wednesday. It should be a smasher, if only to see how they manage to fit 18 people and their instruments onto the stage. Sick Chirpse will probably be heading down so look out for us.
Here's a new Kyteman Orchestra song called Mushroom Cloud. Check it out below – it's really weird but really good too. There's a video of them playing a festival below that too which again is really weird but kind of epic and awesome.
[yframe url='http://www.youtube.com/watch?v=3Vfvb7zNzM8′]