A 35-year-old Evans, Georgia woman by the name of Rachel Lynn Lehnardt was arrested on Monday on charges including two counts of contributing to the delinquency of a minor after she confessed to her Alcoholics Anonymous sponsor who then grassed her up to police:
Featured Image VIA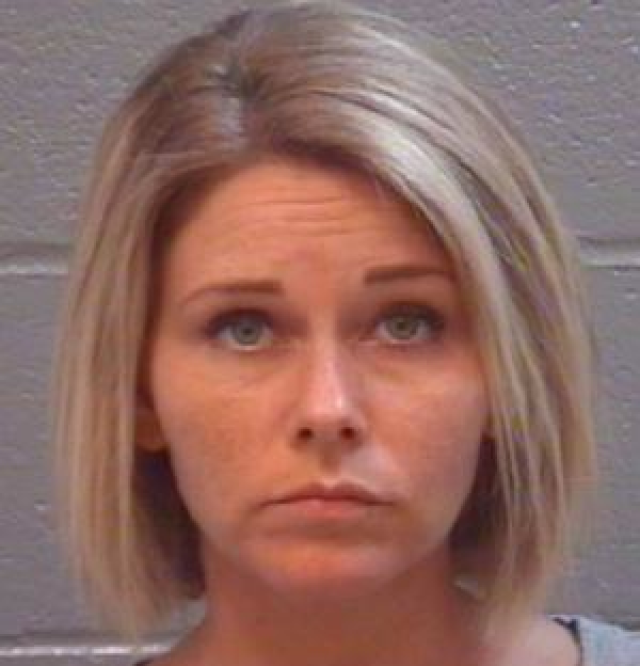 Image VIA
According to the sherrif's report, this is the story the sponsor told police:
Her kids were with their father one night when her 16-year-old daughter texted her and asked if her and some friends could come over "to party." Lenhardt replied "come on, let`s party." Lenhardt allowed her teen daughter and her friends to smoke marijuana and drink her alcohol in her home. The group of minors and her played naked Twister in the living room. Lenhardt had sex with an 18 year old in the bathroom while the others continued to play Twister. Lenhardt told her sponsor she was still "horny" afterward so she brought her sex toys out in the living room and began to use them on herself in front of the group. The group and Lenhardt then got in her hot tub naked where the party continued. Lenhardt said she was asleep in her bed and woke up around 3:30 a.m. when she felt someone having sex with her. She thought it was the 18-year-old but realized it was her daughter's 16-year-old boyfriend. The daughter later told her mother that she felt guilty because the boyfriend's 10-inch penis was too large for her and he needed to have sex instead with the mother. Sheriff's Capt. Steve Morris said this week's arrest of Lenhardt is based partially on the account given to them by the AA sponsor. He said no sexual crime charges were being filed because 16 is the legal age of consent.
Unreal. Yesterday we were talking about the 25-man orgy that went horrifically wrong, and today we're talking about a naked Twister party that ended with a 16-year-old girl passing her boyfriend over to her mum because she felt guilty that she couldn't handle her boyfriend's 10 inch cock. Incredible.
Shocking stuff. Also somewhat arousing. But mostly shocking. That's the Internet for you.
P.S. What kind of AA sponsor grasses you up to police? So much for talking in confidence.