A Cheltenham mum who was groped on her doorstep by a Domino's delivery driver was offered a free pizza over the phone as compensation.
Featured Image VIA
Sarah Dixon, 37, explains how the man sexually assaulted her while handing over three separate pizzas one at a time:
The second I opened the door he stared at my breasts, he wouldn't stop looking at them. It made me so uncomfortable I folded my arms.

He put all three boxes on the floor before handing them to me one by one.

He slowly groped my breasts as he gave me the first box.

The second time he tried again. He didn't get me on the third go because I had boxes to protect myself.

I should have said or done something but I was just frozen.

It's disgusting their driver can get away with this.
On calling Domino's immediately to complain:
As soon as I closed the door, I rang Domino's in tears. The branch manager said, 'I'm sorry, can I offer you a free pizza as a form of apology?'

I was stunned. I shouted at him and said, 'are you kidding me?' The driver sexually assaulted me and all they could do was offer me a free pizza.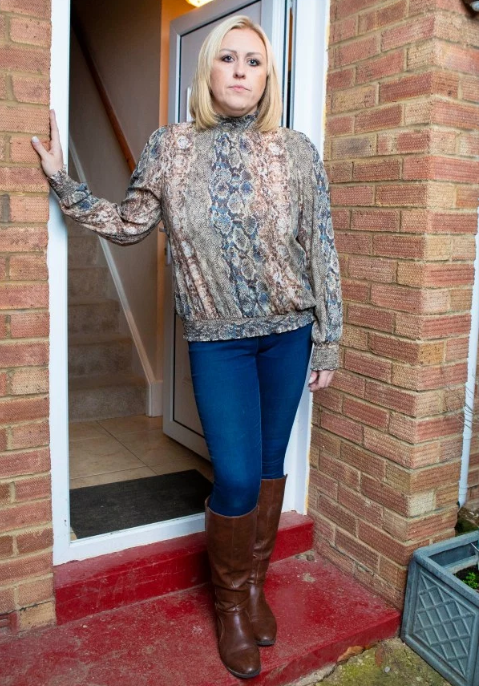 That is a piss-take to be fair (what, no garlic bread?), but then I guess Domino's staff are probably trained to sort out most complaints by offering free pizza and this is a situation they won't have dealt with often or at all.
Sarah is now demanding financial compensation, and has been told by Domino's that the driver who assaulted her does not speak English and has already left the company and gone back to his home country.
Gloucestershire police confirm that Sarah reported the groping but 'no further action was requested', which is weird.
A Domino's spokesperson said:
We have apologised to our customer after an inexperienced team member, unaware of the nature of the complaint, attempted to help with a well- intentioned but inappropriate gesture.

Domino's takes allegations against our colleagues extremely seriously. We remain fully open to actively supporting any criminal proceedings.
Just a bizarre story all round. It's the most British thing in the world that Sarah has ended up selling her story to The Sun, where they've got her flashing her pizza in photos with her best compo face on. Shame the driver seems to have already done a runner before justice could be served, if only she'd given him a swift kick in the balls while he was still at the door.
For the depressing story behind the birth of Domino's pizza, click HERE. Enlightening stuff.