Unfortunately, in the post-Brexit/Donald Trump world we live in, distrust towards immigrants in the west has reached an all time high.
Images VIA
How these people think it's acceptable or reasonable to carry such disrespect towards other cultures makes no sense at all and clearly the mother of this unidentified man agrees. What happened to this guy who posted his views on Facebook will be impossible to live down after she completely annihilated him with one simple message. Firstly, let's take a look at the offending post: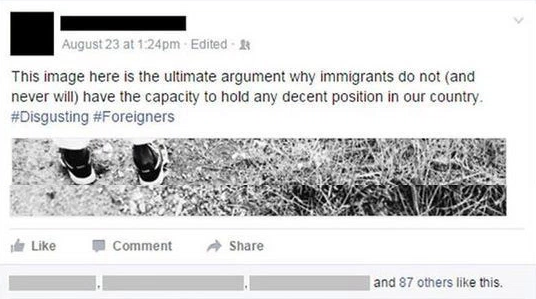 As you can see, he is ranting about how immigrants do not "have the capacity to hold any decent position in our country," which is completely untrue and incredibly discriminatory. His friends then chime in with equally offensive views: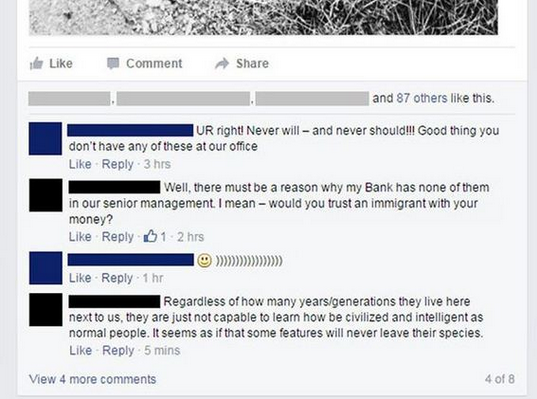 Obviously his mum caught wind and decided to put her bigoted son in his place, by dropping the ultimate bombshell: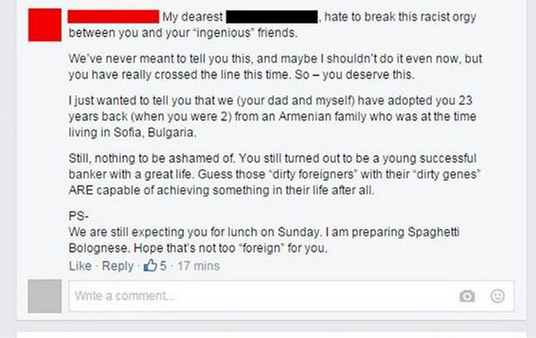 Amazing. Not only did she give him the humiliation of announcing his adoption on Facebook while also highlighting that he was in fact Bulgarian, but then she also completely annihilates him with a final insult right at the end. I want to meet this mum – something tells me she's a right laugh. Hopefully that'll put a stop to his racist rants once and for all.
To meet the man who convinced 200 Ku Klux Klan members to stop being racist, click HERE.