Most England fans were on the edge of their seats for the majority of the Euro 2020 final on Sunday allowing for the fact that we scored in the first minute and then never had another real shot on target before an edgy penalty shootout, but one moment of respite came when the camera found a woman in the crowd with the rather suggestive football shirt 'Mrs Grealish 69'. Naughty.
Images VIA
The woman has since been tracked down by OK magazine and identified as 28 year old Darcie Philp, who's said the following about whether Jack has contacted her since Sunday night: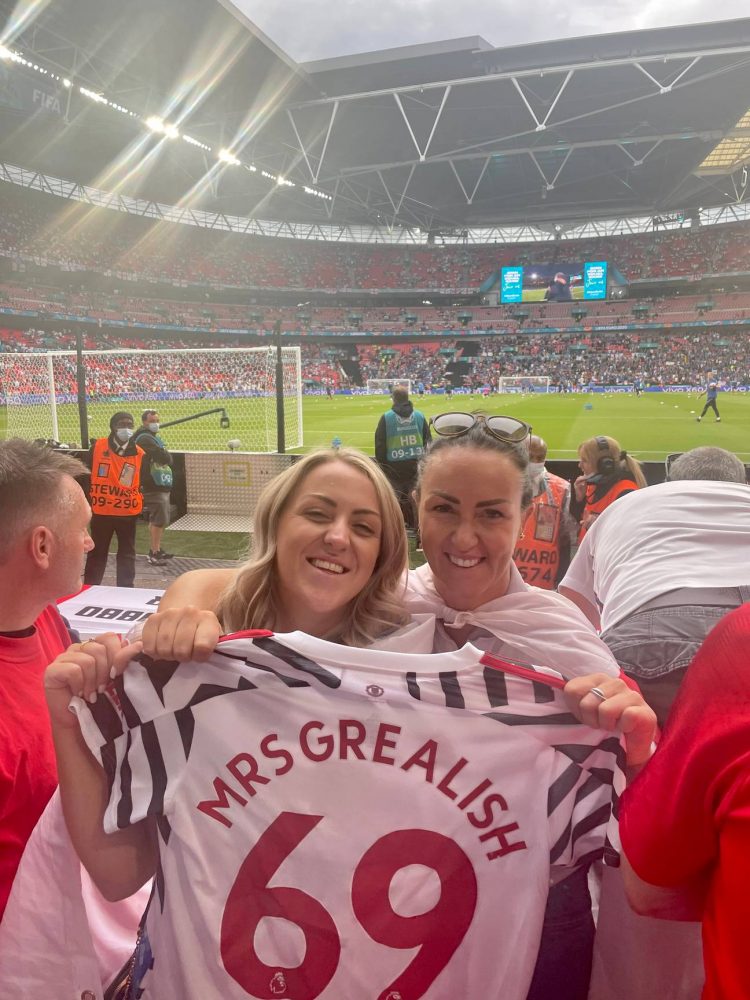 Do you know what? I think it's really cheeky. He's not even requested to follow me on Instagram.

I think he's playing hard to get. I hope he hasn't seen all the memes though.

I know he's got a girlfriend, but she's nothing on Mrs Grealish 69!

I didn't have any idea I was being filmed.

My phone was really low on battery so I had it on plane mode. So, when people saw me on the telly, my mum texted my sister saying I can see you.

But I thought it was a quick glance and when the match ended, I took my phone off plane mode I saw I had over 500 notifications.

I had messages from people I haven't spoken to for years and people who didn't even know me.

It blew my mind. Everyone was tagging me in the memes and stuff. I was thinking, this is crazy. It was a little bit wild, to be honest.
Sounds pretty wild to be honest, but would it be as wild as a night out with Jack Grealish himself? It seems as though Darcie probably isn't going to find out any time soon, but I'll keep my fingers crossed for her. She sounds like a nice girl.
For more of the same, check out Gareth Southgate revealing what Jack Grealish said to him when he was subbed off after coming on against Denmark. Pretty good stuff to be honest.