The mother of five you can see above is 42 year old Kelly Martin who appeared in court last week accused of pissing on a war memorial on a busy high street in Grays, Essex.
Images VIA
To make matters worse, she is alleged to have committed the offence in front of shoppers and children and done so on the 100th anniversary of the Battle Of The Somme. Impeccable timing you might say.
Despite the fact that someone who looked like Kelly – who is of no fixed abode – appeared on CCTV pissing on the memorial, she's decided to plead not guilty. Hey, it might not be her but when you see this picture even though it's grainy it looks pretty much exactly like her: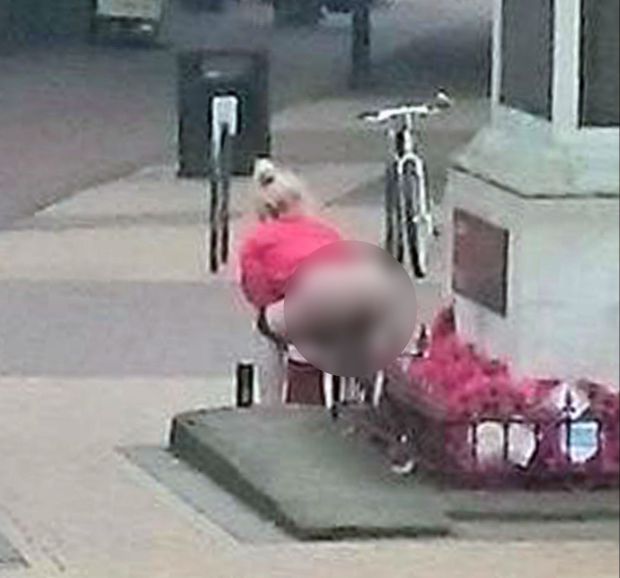 Gross. Who's to say if she did it though? Maybe she had an alibi that she was chilling at no fixed abode or something. Sounds legit.
Martin has been remanded in custody and wills rand trial on August 16th. Watch this space.
For more pissing in public, check out the classic story of the Birmingham Piss Troll.