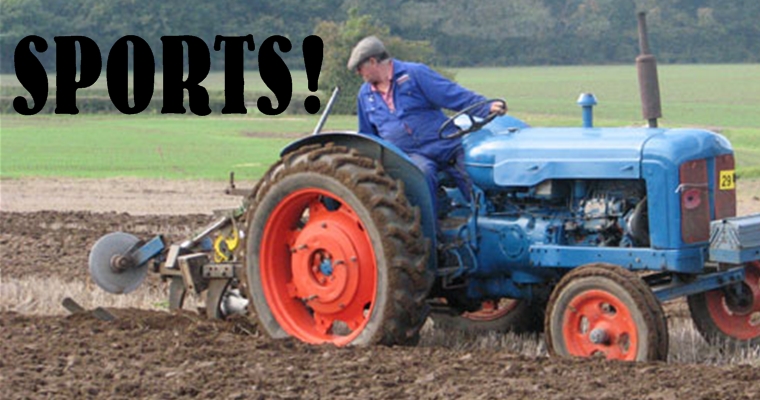 For those of you too low brow to have noticed, the The National Ploughing Match last year was on the 13th and 14th of October. This majestic and awe inspiring event included cameos from the likes of a JCB Fastrac, an International 574, a Fordson's standard and much much more. Would you believe there were over 20 categories to compete in, including the "Under-28 Reversible Class Final", " The Vintage 2 Furrow Trailer Class Final" and "The Kverneland Reversible Test Match Class Final. I'm not even joking.
☛ Read Next: Strange But Dull New Estonian Sport – Kiiking
This is one of those rare video finds that you accidentally snuggle into and genuinely and profoundly declare: "OMG ROFL IZ THIS SHIZ 4 REEL?" This really is purely an event where people watch other people ploughing fields. Now, I'm not saying ploughing a field is easy. I couldn't plow a field, I know I couldn't. But that doesn't make it worth watching does it? I also couldn't whittle a door knob from a hunk of oak, but I sure as shit wouldn't pay to watch it be done. Another thing I couldn't do is fire poi, and you know why? Because it's fvcking pointless. Just because something is tricky doesn't make it good viewing.
☛ Watch Next: Sumatran Mud Cow Racing
I regret spilling a bit of venom there, I should know better. I have to remind myself, that a world without weirdos is no sort of world at all. God bless the National Ploughing Matches, plough a furrow for me bro…
[yframe url='http://www.youtube.com/watch?v=N7BgUNwaofc']

And if you liked that, you'll like this too. Tighten your nutsack:
[yframe url='http://www.youtube.com/watch?v=gos15-etOh4′]

☛ Read Next : NEW SPORT: Bossaball = Football & Bouncy Castles