All your favourite outlets really seem to be going for it when it comes to Christmas meals this year and Morrisons are the latest supermarket to offer something that's completely out of the box and out there.
Images VIA 
Not content with just offering a regular Christmas sandwich, Morrisons have decided to go one better and offer a Christmas sandwich inside a Yorkshire pudding. Inside the batter you'll find turkey, pork sage and onion stuffing, cranberry sauce, sweet cured bacon, fresh spinach and mayo. Not really sure that the mayonnaise really goes with all the rest of that or your Christmas dinner, but hey I'm still willing to give it a shot because obviously these sandwich makers know what they're talking about.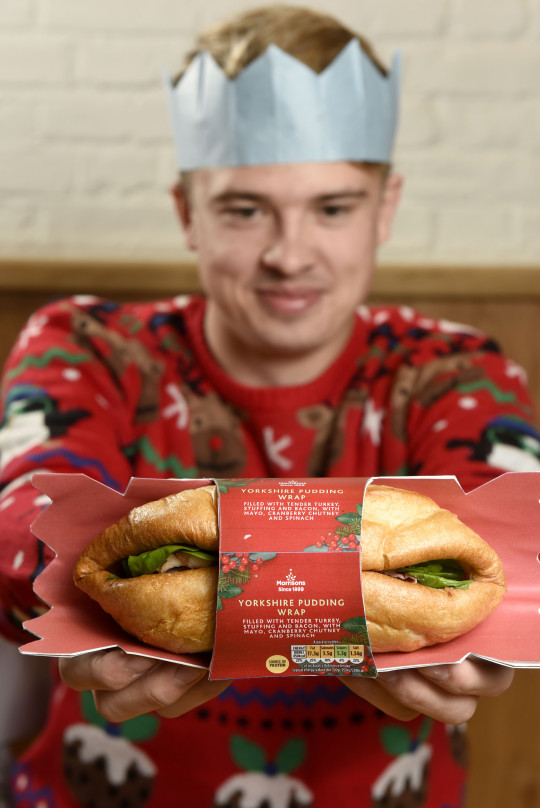 Here's what Ben White – Morrisons own sandwich expert – had to say about it all:
Everyone loves Yorkshire pudding and everyone loves Christmas dinner, so we are combining the two to create a modern classic. We're looking forward to hearing what customers think but we hope that they'll love it.
Yeah I'm certainly gonna give it a shot I think. It's available from today and will set you back just £3 which is pretty good going for a stacked sandwich like that. Can't wait to check it out.
For more sandwiches, check out the world's most expensive sandwich. Holy moly!