'This Morning' has angered its viewers today after putting a "why age is just a number when is comes to love" segment straight after discussing child sex abuse. They should've planned their morning out better than that.
Images VIA 
At the start of the show, host Ruth Langsford spoke to a victim of child abuse called Lucie. She revealed horrific details of how she was targeted and groomed at just 10 years old and ended up having sex with the man when she was 12.
This harrowing segment was followed by an interview with an older couple who had fallen in love after both their spouses had died. While this was all well and good, the producers over at 'This Morning' did not think about their wording, as they titled it 'Why age is just a number when it comes to love'. Whoops.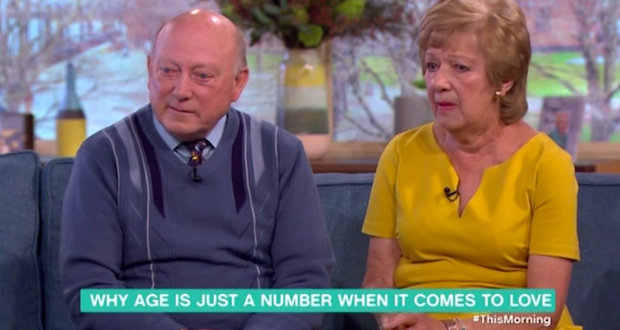 Here are just a couple of the comments from angry viewers: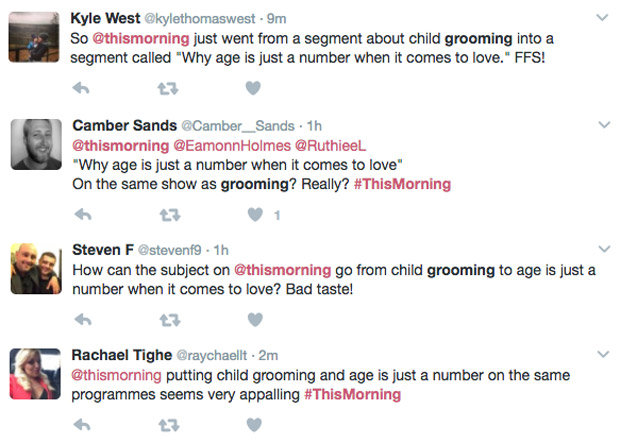 Oh no. To be fair to the show, the actual content of the following segment was not a problem – it was purely bad wording/timing. Silly buggers.
This isn't the first time 'This Morning' has fucked up. Here's Holly Willoughby being sexually inappropriate.