In order to promote his new movie 5 Flights Up – a romantic comedy with Diane Keaton – Morgan Freeman conducted an interview with The Daily Beast in which he wholeheartedly came out in support of the legalisation of marijuana. I suppose they really needed a talking point about the movie because it sounds absolutely terrible – I mean a romantic comedy starring two old aged pensioners?! Really!?
In any case, Freeman revealed that ever since he got pretty badly smashed up in a car accident in 2008, he's suffered from really bad nerve damage in his left arm and still has serious problems with it, having to regularly wear a compression glove in order to stop blood from pooling in it. He also suffers from fibromyalgia and says that the pain can be excruciating. The only way for him to deal with it – by smoking pot.
Here's what he had to say:
Featured Image VIA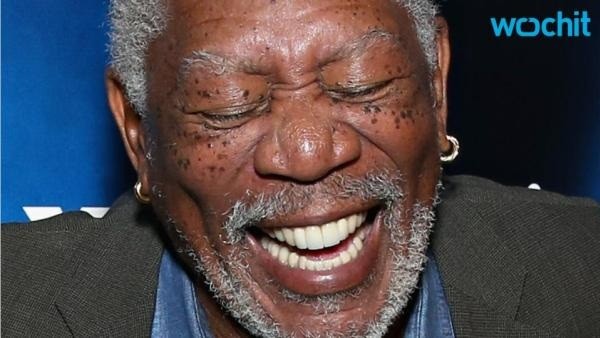 Image VIA 
The only thing that offers any relief is marijuana.

They're talking about kids who have grand mal seizures, and they've discovered that marijuana eases that down to where these children can have a life.

That right there, to me, says, 'Legalize it across the board!

This movement is really a long time coming, and it's getting legs — longer legs.

Look at Woodstock 1969. They said, 'We're not going to bother them or say anything about smoking marijuana,' and not one problem or fight. Then look at what happened in [Woodstock] '99.

How do I take it? However it comes! I'll eat it, drink it, smoke it, snort it.
Although that last comment kind of makes it sound like he's never actually 'taken' marijuana before and his comments about Woodstock are probably a little misguided – '99 was full of nu metal bands like Korn and Limp Bizkit pretty much competing with each other to see who could incite a bigger riot whereas '69 was a lot more chilled – the fact that another high (lol) profile celebrity has come out to advocate legalisation is another positive step for this happening fully sometime in America during our lifetime. Over here though, it's probably not going to happen anytime soon, especially with the Tories in charge for another five years.
To finish this off, here's a video of Morgan Freeman talking on helium. Probably best watched when high.