A model who was insecure about her Rihanna-esque forehead has splashed out on £5,000 to reduce its size by 3 centimetres.
Featured Image VIA
Camilla Coleman Brooks, 26, spent a decade hiding her 8.5cm forehead (which is two centimeters larger than the average female forehead in America) under a fringe, before deciding to look into surgery options for forehead reduction (who even knew that was a thing?).
The two-and-a-half-hour surgery involved moving her hairline to reduce the forehead size, and turned out to be a complete success. Camilla presented the results on TikTok:
The way it works is surgeons made an incision on her forehead, cutting out the area marked for removal. They then joined the top incision with the forehead incision, effectively taking out 3cm of space. Camilla says:
My forehead used to be 8.5cm and now it is 5.5cm. It's an amazing difference.

I used to look in the mirror and all I would see was a huge forehead. When I was younger I would always style my hair and notice how big it looked.

No one really bullied me for it but it was something I didn't like. Having surgery was something I wanted to do for myself. It wasn't that I didn't like how I looked, I just wanted to be more proportional.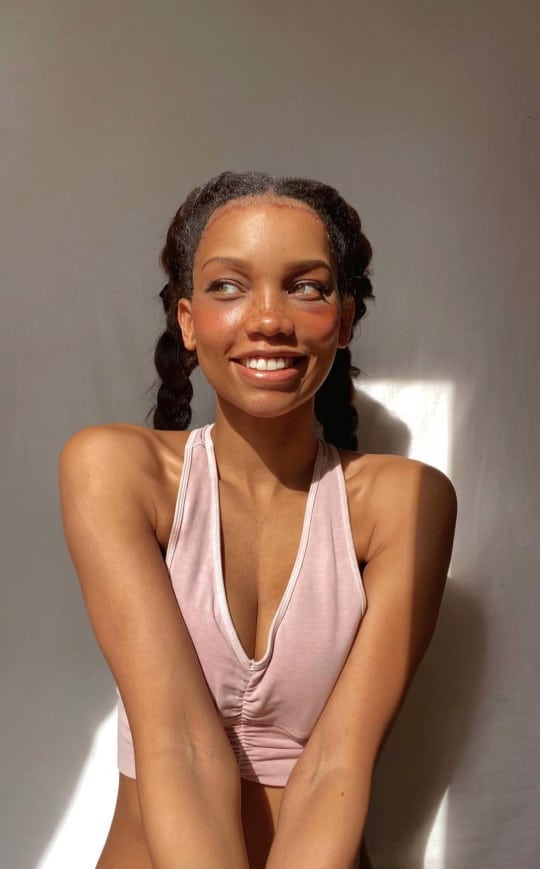 Most unnecessary cosmetic surgery of all time? Well, she's happy with it so that's all that matters at the end of the day. Yeah OK a fringe would have been a lot cheaper and way less painful but at least this way Camilla can wear her hair any way she wants, and you can't put a price on that really, can you? £5,000 well spent! Go Camilla Go!
To meet the only man in the world with the ability to lick his own forehead, click HERE. Come on, that's impressive.