A British model who was allegedly abducted by sex slavers in Milan has returned to the UK.
Featured Image VIA 
Now, 20-year-old Chloe Ayling has revealed details of her traumatic ordeal that occurred on July 11th. She was originally lured to Italy by a fake photoshoot, before being drugged and transported in a bag to a quiet village called Borgial.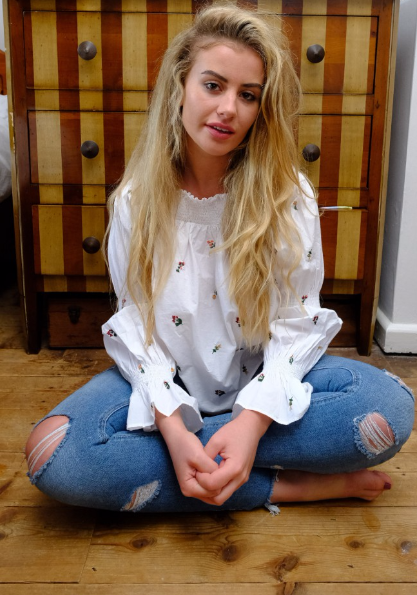 Chloe said:
I've feared for my life, second by second, minute by minute, hour by hour.
Apparently her kidnapper said he was part of the disturbing sex trafficking group called the Black Death gang – a notorious organisation that claims to buy and sell kidnapped women to bidders on the deep web. Chloe added:
When I entered the studio on July 11 I had my iPhone, wallet and wheelie suitcase.

The door from the adjoining room was closed. Before I could go in someone with black gloves put their hand on my mouth.

A second person in a balaclava and dark clothes gave me an injection.

I woke up in a car's boot. My wrists and ankles were handcuffed, and there was adhesive tape on my mouth.

I was inside a bag and was only able to breathe through a small hole.
When she woke up, Chloe said she was told of the horrific fate the gang had outlined for her. A man who was part of the gang said that he had made more than £11million from selling girls on the dark web. The girls, of which he sells about three per week, are generally bought and then when the buyer gets bored, he passes them onto other people or gets rid of them. "When they're no longer interested they feed her to the tigers," Chloe added.
You just can't imagine the fear that Chloe must've been feeling as she was told that. Luckily Italian authorities found and released her six days later on July 17th. The next day they arrested a man who lives in the UK on suspicion of kidnap and extortion. The man has been named as 30-year-old Lukasz Pawel Herba and the National Crime Agency (NCA) said it has been assisting with the investigation.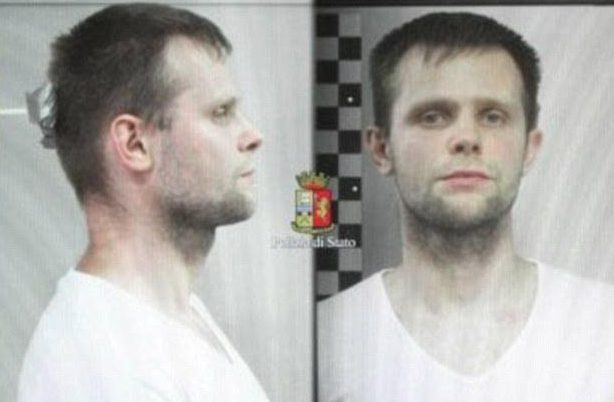 Reports claim that Chloe's captor demanded £270,000 from her agent in order to stop the auction, hosted on pornographic sites on the deep web. He was arrested after delivering Chloe to the British consulate in Milan. It was alleged that the captor demanded £50,000 upon her release and threatened to kill her if she told the police about the incident – now she worries about the Black Death gang, who are thought to be made up of around 10,000 members in Europe. But of course, the police are now doing all they can to ensure her protection and the main thing is that she is home with her family and very fortunately was returned home unharmed. Italian police are now working hard with officials in Britain and Poland, where Lukasz is from, as they continue to investigate. This is a pretty big deal considering that although rumours of the Black Death gang have been circulating for years, this is the first time that authorities have been publicly linked to it. Hopefully they manage to uncover more about this dark and sinister trafficking ring and eventually put a stop to its organisation for good. We can but hope.
Images VIA
After all, although the deep web makes up a large percentage of the web overall, authorities have been cracking down on illegal websites (including AlphaBay, which was seized last month).