MMA fighter Ivan Cole has been found dead in a north Dallas apartment, and it's being said that it was the result of him playing Russian roulette.
Featured Image VIA 
I'm sure everyone knows what Russian roulette is so I'm not going to bother describing it, but you've got to say that this guy probably deserved it if indeed he was stupid enough to get involved in a game of Russian roulette. I mean you've pretty much got a 50/50 chance of blowing your brains out depending on the rules so it's kind of a dumb game to get involved in if you've got aspirations of living for a while longer.
The police are saying that the death is currently 'unexplained' whereas his wife Kymberli is putting it down to what she's describing as 'gunplay'. Cole's mother said the following: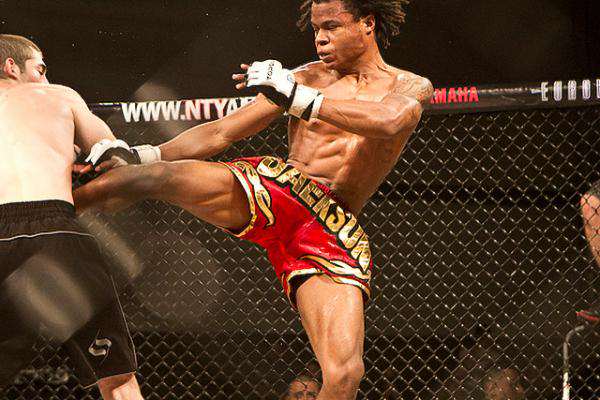 Some say it was about money, someone said something about Russian Roulette, but I don't have any facts now. I'm devastated at this time.
No shit. Only MMA superfans have probably heard of Cole, but he had fought for Bellator suffering a first-round submission loss to George Pacurariu on March 27th, 2015 and Legacy where he lost a split decision to Evan Martinez in August 2012. Over his career he has an MMA record of 2-3.
RIP but let this be a lesson to everyone – don't start playing Russian roulette unless you want to check out of life pretty quickly. Having said that though, here's a video of a kid absolutely smashing the game. It's pretty terrifying though.